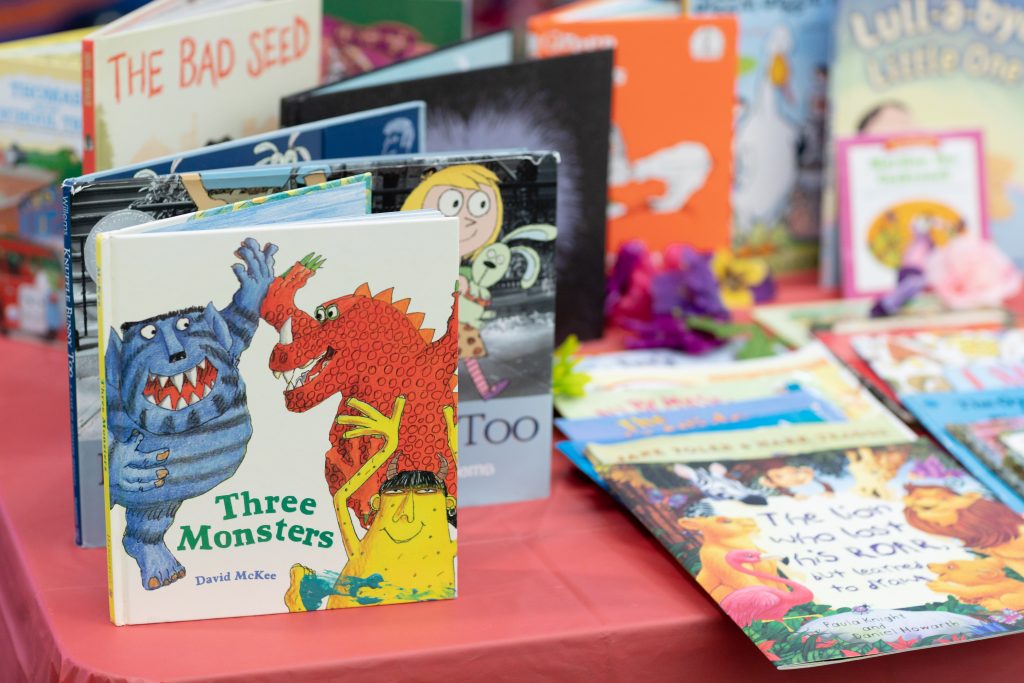 On Saturday, January 23, 138 local Winston-Salem children logged onto their computers to celebrate the life and legacy of Dr. Martin Luther King Jr. for the 12th annual MLK Day Read-In. Organized by Wake Forest (WFU), Winston-Salem State (WSSU) and HandsOn Northwest North Carolina, the annual event promotes Dr. King's legacy of service, literacy and community empowerment through hands-on activities and reading. 
Despite the challenges in place, and the semester break still in session, ver 60 Wake Forest and Winston-Salem State students came together from all over the country and served as "reading buddies", leading the children through the day's festivities. 
Organizers had been working since October to plan this year's read-in, planning book collections, volunteer recruitment and day-of logistics. Typically an in-person event, this year's MLK Read-in was held virtually for the safety of the children, their parents, and the volunteers – also known as "reading buddies".
"While our goal was to have this year's event be in person at Wake Forest, as winter approached we quickly realized that we would need to switch to a virtual format," explained Casey Capstick, member of the MLK Read-In Planning Committee and AmeriCorps VISTA for HandsOn NWNC. "Because of the switch, we not only had to completely redesign what the event looked like but rethink how it functioned in this new environment." 
In years past, booths would be set up on location for children to participate in different activities, grab a snack and get their books. In order to replicate that experience for children, MLK Read-In kits featuring two children's books – including a civil rights-themed read – school supplies, and healthy snacks were put together by volunteers and distributed via drive-through pick-up events the week leading up to the Read-In.
"Once we figured out how to safely get books and supplies to families, we shifted our focus to re-imagining the activities so that they would be engaging and beneficial for the children in this virtual environment," said Capstick. "Zoom fatigue is front of mind for so many people right now, especially for children, so our focus was keeping the activities engaging while still promoting Dr. King's message of service, literacy and community empowerment."
Following introductory remarks, and performances from UNC School of the Arts students along with WSSU's cheerleading squad and Alpha Kappa Alpha sorority, children were placed into small breakout rooms of 8-10, separated by grade. 
From there, a group of reading buddies helped guide their small group through three themed activities focused on "Gratitude," where they wrote a letter to someone they're grateful for; "Advocacy," where they supported a special cause and created a sign; and "I Have A Dream," where they wrote a collective poem around their own personal dreams as well as those they have for their community. At the conclusion of the event, the children shared their gratitude letters, signs, and dreams with the group.
"The Committee's goal for the Read-In was to make sure that children had fun while they explored and learned about advocacy, civil rights and community service," noted Capstick. "Despite the event being virtual, we were able to accomplish our goal. The children were excited and eager to participate, so we really couldn't have asked for more."
Written by: Ria Matheson, WFU Office of Civic & Community Engagement Americorps*VISTA 
Recent Posts
October 7, 2021

October 4, 2021

September 29, 2021