The Campus Kitchen at Wake Forest University (CKWFU) functions to repurpose food in the Winston-Salem community that would otherwise have gone to waste. It functions as an asset-based approach to strengthening the Winston-Salem community by partnering with a network of civic, non-profit, and private organizations to develop innovative solutions to reduce food insecurity.
Relying on donations from Aramark at Wake Forest, The Fresh Market, Lowes Foods, and local farmers' markets; student leaders pick up, prepare, and deliver fresh produce and nutritious meals every day of the week.
Students interested in learning more can contact student directors Alex Riddell and/or Rebekah Lassiter.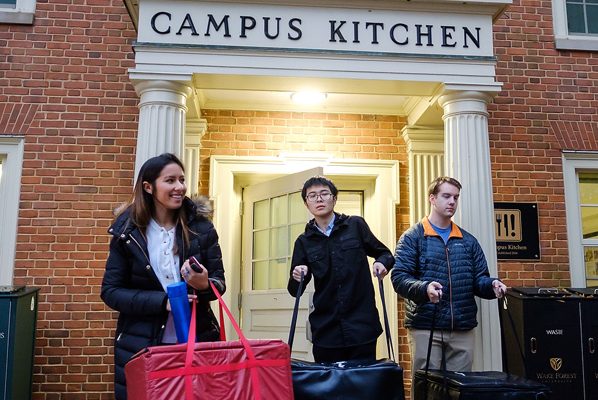 Volunteer
Help recover unused food, and prepare or deliver meals.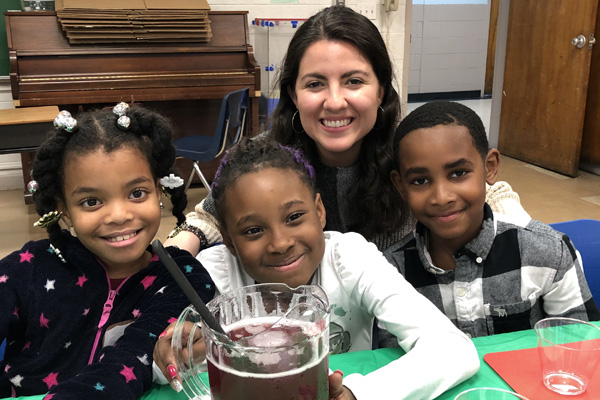 Kids Cooking
Teach children healthy eating habits with the Kids Cooking Coalition.
Frequently Asked Questions
Community Partners
TurkeyPalooza
Each November, Campus Kitchen celebrates TurkeyPalooza by preparing hundreds of scratch-made turkey dinners for its community partners in celebration of the Thanksgiving holiday.