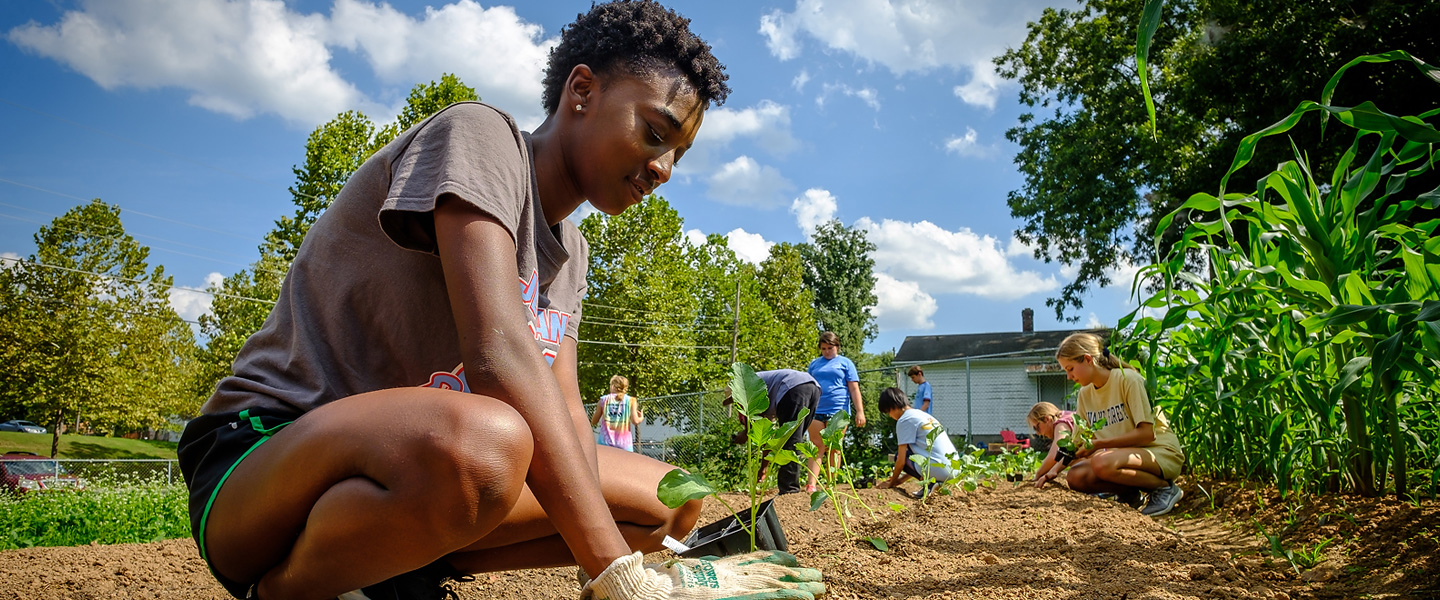 The Civic Scholars program recognizes, connects, and develops civically-minded students whose work in the community is both deep and broad.
Civic Scholars agree to participate in workshops while completing work across three key areas during their time at Wake Forest: academics, direct service, and leadership development. As they prepare to graduate, they work alongside a staff adviser from the Office of Civic & Community Engagement to develop a capstone project.
Civic Scholars are leaders on campus and in the community and are connected with a diversity of causes and organizations. They may declare their intent to participate in the program beginning the Spring of their first year at Wake Forest and through the Fall of their Senior year.
Have a question about the Civic Scholars Program? Please contact Shelley Sizemore.
Past Civic Scholars

2021 Civic Scholars

Erin Anderson

Caitlin Graham

Maggie Kuhn

Grace MacNeil

Jenna Mayer

Mutong Zhou

2020 Civic Scholars

Zakary Amen

Monet Beatty

Ashley Berry

Kate Doughery

Ryan Keller

Victoria Latham

Cat Mizzi

Carla Pena-Vega

Grace Russell

Yassmin Shaltout

Madison Sinclair

2019 Civic Scholars

David Ajamy

Zach Bynum

Daniella Feijoo

Kayla Heilig

Erica Jordan

Victoria Martinez

Peter Schlacte

Matt Schlosser

Eileen Zhang
Civic Scholars Roadmap
 It will take at least a year to complete the requirements for the recognition. Steps to becoming a Civic Scholar include:
Declare your intent to graduate as a Civic Scholar
Get assigned an adviser with the Office of Civic & Community Engagement, who will help review requirements and chart your path to complete them.
Create a profile on The Link to help track requirements and service progress.
Attend regular meetings and check-ins hosted by the Office of Civic & Community Engagement, and meet semester goals identified by your adviser.
Identify your capstone project by the fall semester of your Senior year.
Complete and present your capstone project at the Office of Civic & Community Engagement End-Of-Year Celebration.
2019 Inaugural Class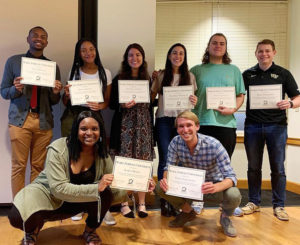 In the spring of 2019, the Office of Civic & Community Engagement celebrated its first class of civic scholars at the Annual End-Of-Year Celebration.
Each Scholar presented their capstone project to those in attendance, and was recognized for their civic achievements throughout their time at Wake Forest.
Back row (left to right) Zach Bynum, Erica Jordan, Daniella Feijoo, Victoria Martinez, David Ajamy, and Matt Schlosser. Bottom row (left to right) Kayla Heilig and Peter Schlacte. Missing from photo, Eileen Zhang.