The Office of Civic & Community Engagement at Wake Forest University offers a myriad of service opportunities for students seeking to elevate communities through the transformative system of education. Aiming to improve educational equity, students engage in a variety of ways including: tutoring, literacy programs, mentoring and supply drives.
Are you interested in making a difference through education? Check out some of our signature programs and events, or join the Network of Educational Resources and Development (N.E.R.D.).
Signature Programs and Events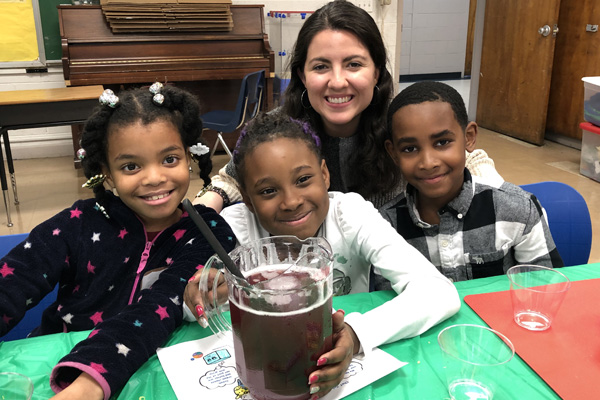 Kids Cooking Coalition
The Kids Cooking Coalition embeds Wake Forest undergraduate students in local after school programs teaching nutritional education and cooking to elementary school children. Highlighted by a six-week program each spring, children graduate empowered with knew skills in the kitchen to take control of their food future.
Be a N.E.R.D.
The Network of Educational Resources and Development (N.E.R.D.) is Wake Forest University's network of campus organizations committed to addressing education equity.
Want to help make a difference in the community through local education programs? Check out the following organizations:
Educational Outreach Training
Sustaining a Tutoring & Mentoring Program
The 'Sustaining a Tutoring and Mentoring Program' training is all about building partnerships. What will happen to your organization when you graduate? In this workshop, you will learn how to building lasting partnerships with schools and organizations to sustain your program.
Evaluation Methods
Are you wondering how you should be measuring the effectiveness of your program? The "Evaluation Methods" training module walks through different assessment tools and helps to begin the assessment process for your organization.