Students established the Brian Piccolo Cancer Research Fund in 1980 in memory of former Demon Deacon and NFL football star Brian Piccolo, whose professional career was cut short at age 26 due to embryonal cell carcinoma, an aggressive form of germ cell testicular cancer. His story was captured in the movie Brian's Song.
Through three philanthropic events held each year, students raise proceeds for cancer treatment and research at the Comprehensive Cancer Center at Atrium Health Wake Forest Baptist.
Signature Events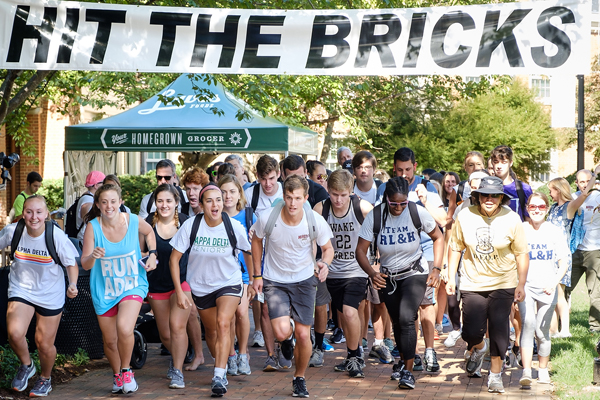 A day-long relay race around Hearn Plaza held in the fall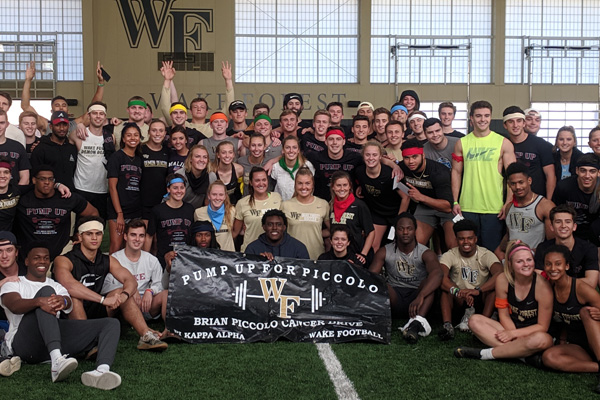 A strength event with Wake Forest Athletics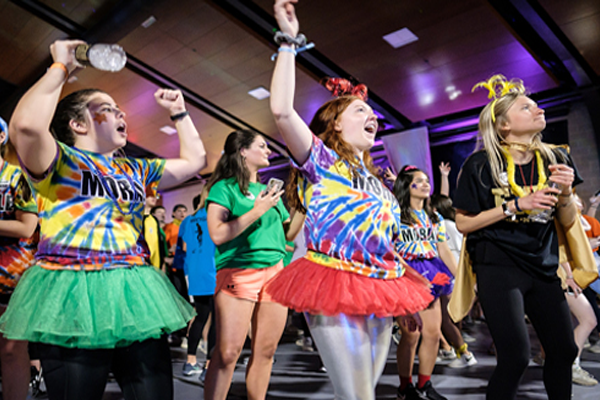 An annual 12-hour dance marathon held each spring
---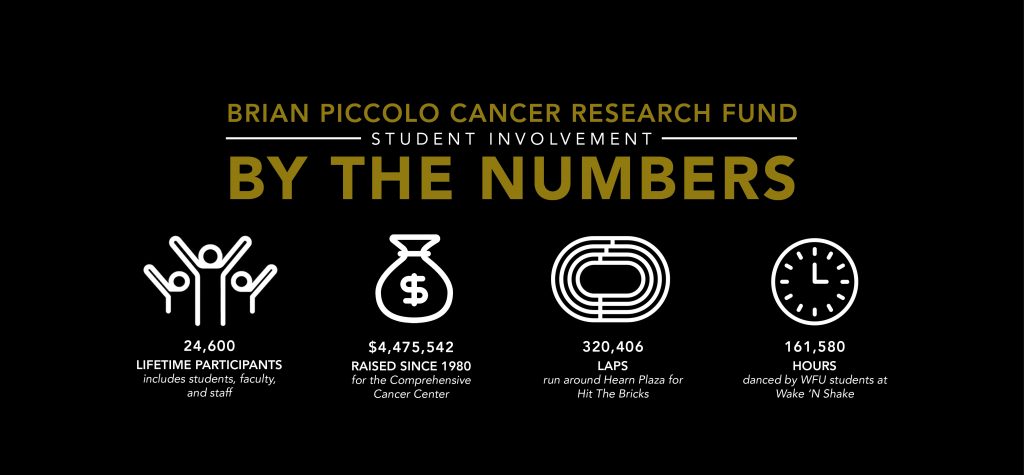 ---
Impact
Since its inception, the Wake Forest community has raised over $5 million for the Brian Piccolo Cancer Research Fund. Recent donations have supported: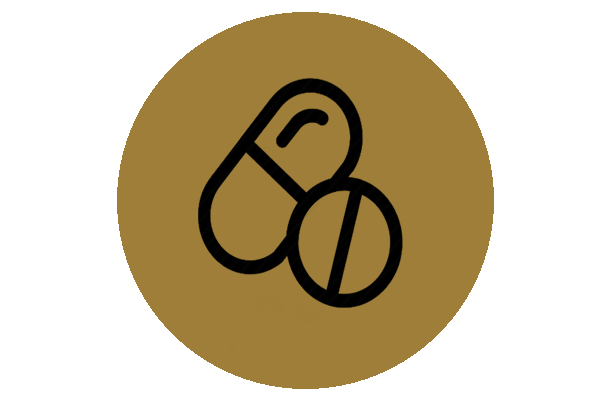 Therapeutic Drugs
The clinical trial phase of a new pancreatic cancer drug shown to increase survival by months, possibly years.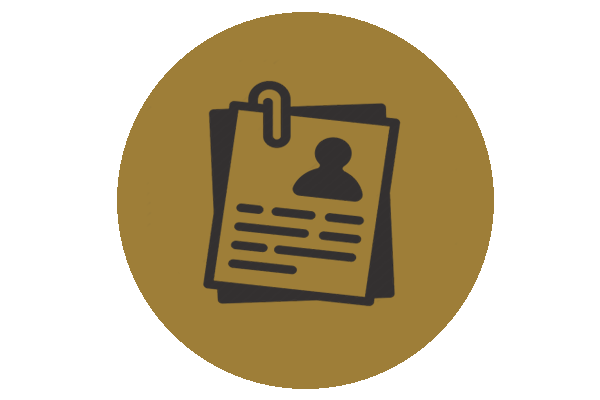 New Positions
Including the Hispanic Patient Navigator position, improving patient access to care and increased clinical trial participation.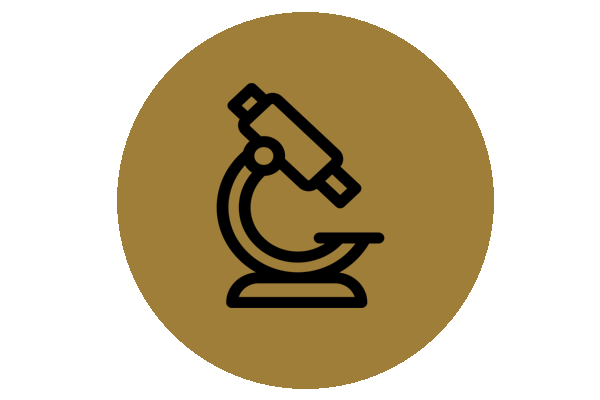 New Equipment
The purchase of nanoparticle generation and detection equipment, leading to additional research funding.
Piccolo Fund History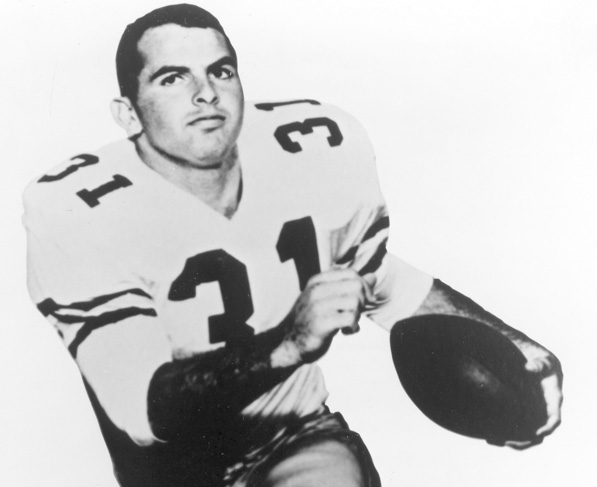 During the fund's inaugural year (1980), students raised $3,500. Fundraising has increased annually, as community involvement has grown. By 2009, total fundraising surpassed $1 million. That year, students received the Outstanding Youth/College Achievement Award from the N.C. Triad Chapter of the Association of Fundraising Professionals.
In 2019, total fundraising passed $3 million. By 2022, lifetime giving to the Piccolo Cancer Research Fund passed $5 million.
Student Involvement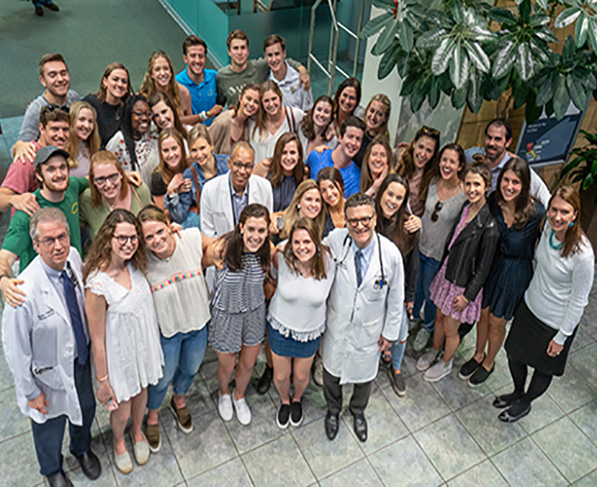 Each year, the Wake Forest students responsible for leading each of the signature Piccolo events, tour the Comprehensive Cancer Center to visit clinicians and researchers, while learning about the impact of their philanthropy. Students get a behind-the-scenes look at the Center's work and become familiar with the scope of clinical and research expertise.
Each year, student leaders present their annual contribution to the Piccolo Cancer Research Fund during an ACC men's basketball game.