The Kids' Cooking Coalition (KCC), designed by Margaret Savoca, Ph.D., nutrition researcher and long-time community volunteer, first launched in the spring of 2018 in partnership with the Campus Kitchen at Wake Forest University (CKWFU). The program aims to introduce cooking into the lives of local children and establish healthy eating habits, all while making cooking fun, interesting and important.
The Campus Kitchen facilitates the six-week program once a year at four sites throughout Winston-Salem as Wake Forest student volunteers are paired with children at Positive Image Performing Arts, Cook Literacy Model School, Polo Park Recreation Center, and the YWCA Best Choice Center.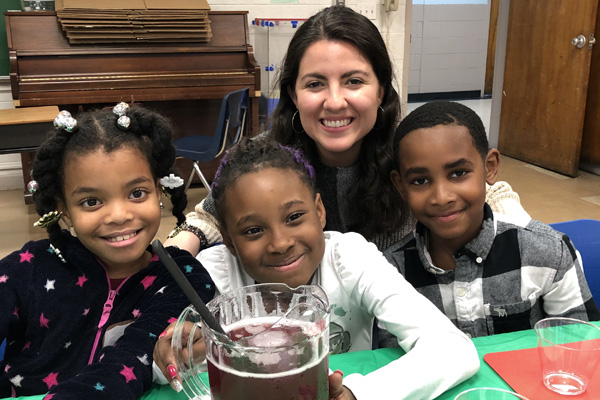 Volunteer
Help teach local children cooking skills and healthy eating habits.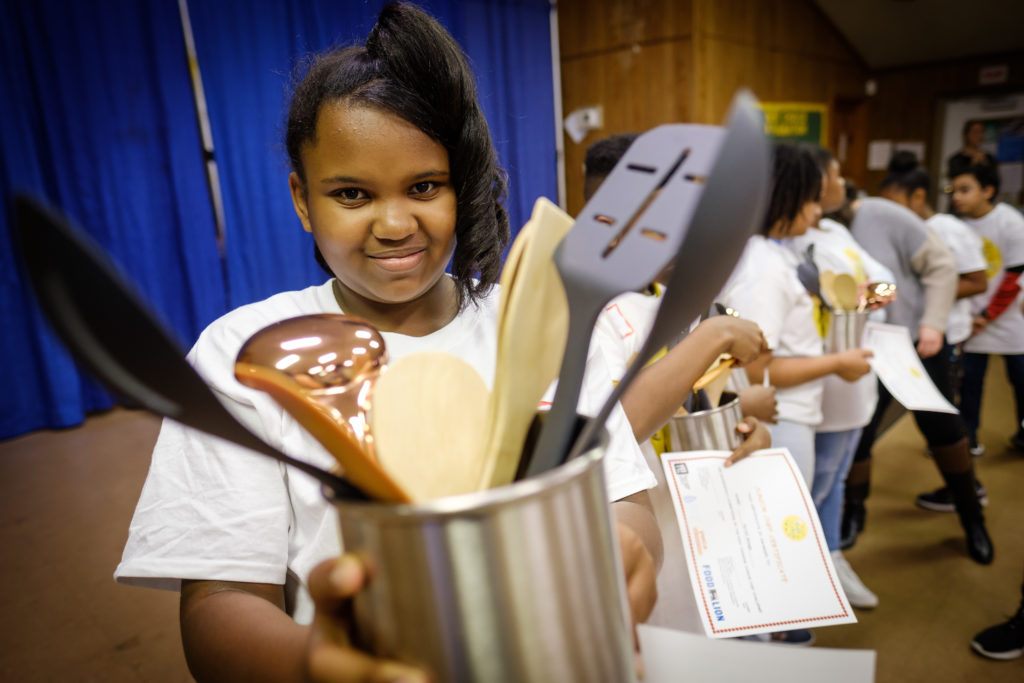 Partner
Become a partner site or support Kids Cooking in our community.
---
Kids Cooking Community Partners
Margaret Savoca, Kids Cooking Coalition Advisory Board Chair
Marilyn Odom VP Youth Services YWCA of Winston Salem, Best Choice Center
James Staton, Data Manager Cook Literacy Model School
Randy Ingram, Polo Park Recreation Center, City of Winston Salem
Sponsors