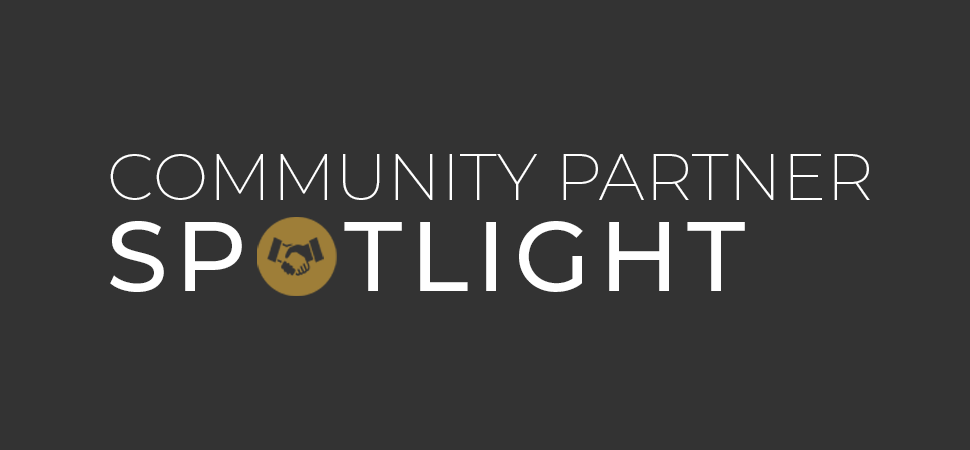 Each month, the Office of Civic & Community Engagement (OCCE) profiles a community partner and its relationship with Wake Forest University. For the month of April, the OCCE is proud to feature Eileen Ayuso, Executive Director of The Shalom Project.
The Shalom Project challenges the cycle of poverty in our community with a spirit of inclusion, compassion, and justice.
You can learn more about The Shalom Project by visiting their website, their Facebook page, or their Instagram page.
---
Eileen Ayuso, Executive Director of The Shalom Project
Could you explain the origin of The Shalom Project and how it impacts the Winston-Salem community?
The Shalom Project started as various outreach programs through Green Street United Methodist Church here in Winston-Salem. They started with a clothing closet, and then began to respond to various needs in the community, eventually growing their offerings to include a food pantry, an afterschool program, and a Narcotics Anonymous group. In 2006 I started working with these programs as an intern from the Wake Forest School of Divinity, and eventually helped form them into a single stand-alone nonprofit organization. Making that transition allowed these programs, which were providing sustainable support to the community, to have better longevity and provide more funding. 
When the project gained 501(c)3 status we chose the name The Shalom Project because Shalom is Hebrew for "peace found through wholeness." We knew that people couldn't be whole without food, clothing, or medical care, so we offered Shalom in that sense by offering those needs to the community.
The Shalom Project currently offers five different programs under the umbrella of our organization. We divide our programs into basic needs programs, which include our food pantry, clothing closet, and medical clinic, and systemic needs programs, which include The Flourish Initiative and the Peters Creek Community Initiative. None of these services were halted due to the pandemic, but we have made adjustments to support the health of our community.
The Clothing Closet and Food Pantry run in tandem on Tuesdays from 9 a.m.-12 p.m. We serve an average of 80 families a week. Each family is eligible to come once a month, so we serve approximately 320 families a month. People are able to get groceries to feed their families for about 3-5 days, as well as clothing items for the entire family. We also partner with the Diaper Bank of North Carolina and are one of the primary distributors of diapers and resources for mothers with babies. 
On Wednesday evenings we do a free medical clinic at 633 W. 4th Street in downtown Winston-Salem. We see people for primary care needs, and we have a physician-dispensed pharmacy to provide free pharmaceuticals to our patients. 
The Flourish Initiative is designed to provide female heads-of-household support on their journey out of poverty. It's a weekly program that runs from September to May and provides each participant with a companion who walks alongside them and provides support when needed. 
The Peters Creek Community Initiative is our newest program, focused on bringing affordable housing to the corner of Peters Creek Parkway and Academy Street. Winston-Salem is currently 16 thousand units short of affordable housing, which means that 16 thousand people are likely spending at least 80% of their salary on housing. This leads them to lean into the services that we and other organizations provide. Ultimately, our goal is to increase access to affordable housing so that more people can afford their basic needs – food, clothing, and medical care.
How does the partnership with Wake Forest help The Shalom Project?
We have hosted multiple VISTA members through the Winston-Salem Community Action Coalition, and that has been a wonderful benefit to us here at The Shalom Project. 
We've also hosted summer interns through the Summer Nonprofit Immersion Program (SNIP) for about 10 years, which has allowed us to increase our capacity over the summer in the midst of planning our biggest fundraiser of the year. Those interns have been extremely helpful not only in the planning process of the event but also in helping to support our other programs in order to give our staff more capacity to work on the fundraiser.
Outside of capacity building through VISTA and summer internships, The Shalom Project also partners with the Campus Kitchen at Wake Forest. Once a week, Campus Kitchen delivers recovered food from campus and local grocery stores to our pantry. It is a wonderful resource for our community.
If you had 30 seconds to tell someone about The Shalom Project, what would you want them to know?
The Shalom Project is here to address the basic needs of the community and to address systemic poverty in and around Winston-Salem.
How can people get involved with The Shalom Project?
There are multiple ways that people can get involved with The Shalom Project, including donating time, money, or goods. People can make a tax-deductible donation or sign up to volunteer on our Many Ways to Give page.
At this point in time, the Flourish Initiative is in need of companions, which is a more passive, long-term volunteer need with required training. Companions are middle-to-upper class people who work alongside female heads-of-households who are living in poverty to listen and provide guidance as asked. 
In addition, we are looking for interpreters for both our medical clinic and food pantry. 
Volunteers are needed at our food pantry to assist with unloading grocery trucks one Monday every six weeks (our next date is April 19th) and helping to bring groceries to people's cars, both of which require being able to lift about 25-30 pounds. Donations of nonperishable foods and paper goods are also accepted.
We also welcome gently used, in-season clothing donations, as well as small household goods, toiletries, toilet paper, cleaning products, toys, bedding, towels, and diapers. Volunteers are needed throughout the week to help sort through our donations.
Recent Posts
July 27, 2021

July 13, 2021

July 8, 2021