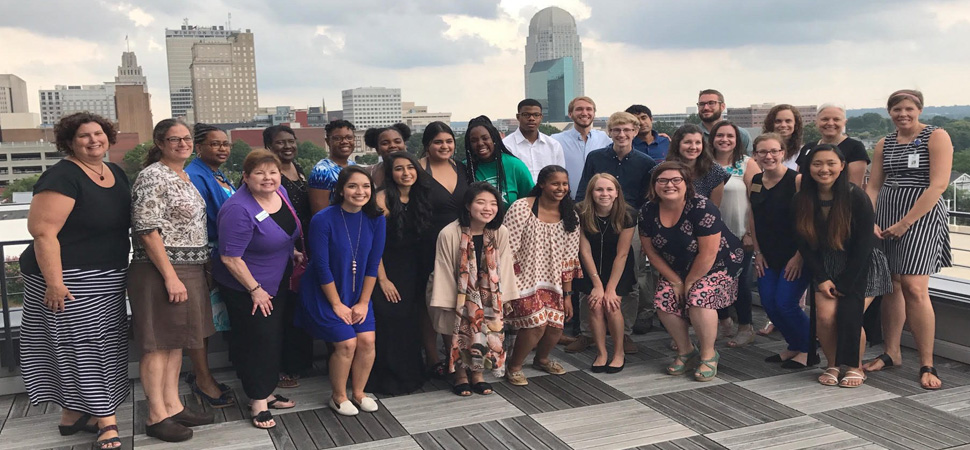 The Summer Nonprofit Immersion Program (SNIP) is a summer internship program for undergraduate students at Wake Forest University.
Interested students are seeking scholarly, professional, and personal development through intensive work in the nonprofit sector. Selected students will be placed with a community partner where they will learn about nonprofit management for the duration of the program.
Interns learn about nonprofit management and build community with the rest of the cohort through team-building activities throughout an eight-week period. Students enrolled in the SNIP program work for 30 hours a week with their community partner, Monday through Thursday, and participate in seminars where they dive into academic questions surrounding civic engagement, volunteerism, nonprofit management, and social justice each Friday.
The application for community partners to host a full-time or part-time SNIP intern is open through Monday, February 7, 2022.
Apply to host a full-time Summer Associate
Student applications for the Summer Nonprofit Immersion Program are open through Sunday, March 6, 2022, at 11:59 p.m. EST. Interested students can attend a Zoom interest session on Wednesday, February 2 at 4 PM. Registration required.
Apply to be a SNIP participant
For all questions regarding the SNIP program, please contact Shelley Sizemore.
For Students
SNIP Interns work for 30-hours per week at their host sites, Monday through Thursday. On Fridays, students attend seminars in which they grapple with academic questions surrounding civic engagement, volunteerism, nonprofit management, and social justice. The program runs for eight weeks from June to July each summer. 
Students will be classified as AmeriCorps Summer Associates and will be paid a bi-weekly living stipend by AmeriCorps. Students with high financial needs may need additional scholarships to help cover summer housing. If you are concerned about covering additional living expenses, please contact Shelley Sizemore for scholarship opportunities and more. 
For Community Partners
The Office welcomes proposals from individual nonprofits throughout Winston-Salem/Forsyth County and the surrounding area. 
Community partners should articulate a clear work plan for the intern that connects both to the organization's mission and to the student's academic and/or professional goals. Partners will supervise and mentor interns, and communicate clearly and regularly with Wake Forest staff.
Please contact Shelley Sizemore if you have any questions, or are interested in hosting a full-time intern in the future.