Main Content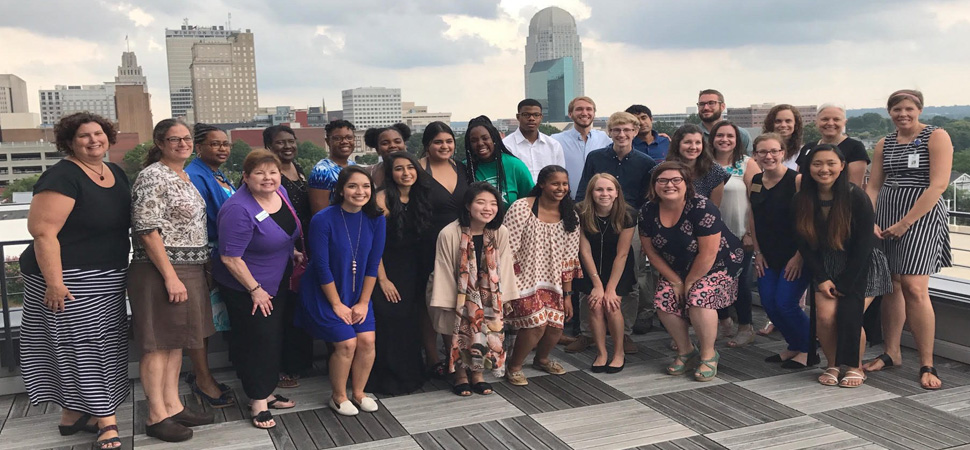 The Summer Nonprofit Immersion Program (SNIP) is a summer internship program for undergraduate students at Wake Forest University.
Students work full-time at one community partner placement, learn about nonprofit management, and build community with the rest of the cohort through shared housing and team-building activities throughout a eight-week period (June 1-July 31, 2020).
Interested students are seeking scholarly, professional, and personal development through intensive work in the nonprofit sector. Selected students work for 30 hours a week with their community partner, Monday through Thursday. Each Friday, students participate in seminars where they dive into academic questions surrounding civic engagement, volunteerism, nonprofit management, and social justice.
The application has closed to serve as a community partner for SNIP 2020. Student applications are open through February 28, 2020.
Interested students can meet community partners at the SNIP Community Partner Meet and Greet on Thursday, February 27, 2020 from 4-5 p.m., location to be determined.
Apply to be a SNIP Participant
For questions about SNIP, please contact Shelley Sizemore.
Apply to be a SNIP 2020 Participant
The Office of Civic & Community Engagement is currently accepting applications for SNIP 2020 from Wake Forest University undergraduate students, which will run from June 1-July 31, 2020.
Applications are due by February 28, 2020.
For Students
SNIP Interns work for 30-hours per week at their host sites, Monday through Thursday. On Fridays, students attend seminars in which they grapple with academic questions surrounding civic engagement, volunteerism, nonprofit management, and social justice.
Undergraduate students receive free housing, a $750 fellowship award, and transportation, if needed.
Applications open during the spring semester. The program runs for eight weeks from June to July each summer.
For Community Partners
The Office welcomes proposals from individual nonprofits and faith communities in Winston-Salem/Forsyth County and the surrounding area. Internship placements located out-of-state will only be eligible for graduate student placements.
Community partners should articulate a clear work plan for the intern that connects both to the organization's mission and to the student's academic and/or professional goals. Partners will supervise and mentor interns, and communicate clearly and regularly with Wake Forest staff.
Applications for SNIP 2020 Community Partner Placements are currently closed. Interested in becoming a potential partner for SNIP 2021? Please contact Shelley Sizemore.