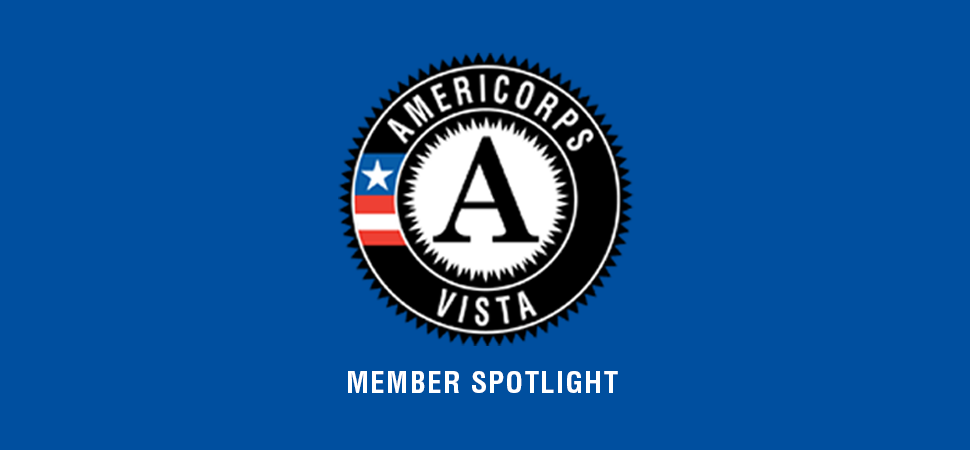 The Winston-Salem Community Action Coalition consists of 18 AmeriCorps Volunteers in Service to America (VISTA) members sponsored by the Office of Civic & Community Engagement (OCCE) at Wake Forest University. 
Members are placed in full-time, capacity-building roles with community organizations throughout Winston-Salem in the areas of educational equity, economic empowerment, and health and food justice. United by their passion to make a difference, VISTA members have vowed to complete a year of national service and create meaningful change in Winston-Salem and beyond.
Last year, a cohort of 18 VISTA members helped Winston-Salem community partners apply to 90 grants; implement 684 new initiatives, programs, and events for their service sites; and engage 2,300 volunteers. We are excited to see how the new cohort will continue to build capacity and engage in the Winston-Salem community throughout their service year.
As the year progresses, each month members of the 2020-21 VISTA Cohort will be featured on the Office of Civic & Community Engagement website. This month the OCCE is happy to introduce Latricia Giles, the 2020-21 AmeriCorps VISTA Leader for the Winston-Salem Community Action Coalition. In her role, Giles works alongside individual VISTA members and their respective service sites by providing support and coordination to help build their capacity and increase the overall impact of the project. 
---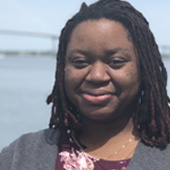 Latricia Giles, 2020-2021 AmeriCorps VISTA Leader
Hometown: The Bronx, N.Y.
Alma Mater: Winston-Salem State University (B.S, Interdisciplinary Studies), Wake Forest University (M.Div. '19)
Favorite place in North Carolina: A secluded spot on the Blue Ridge Parkway near Ennis
Why did you join AmeriCorps VISTA?
Honestly, my wife encouraged me. I was in the middle of a job search and came across AmeriCorps VISTA. After talking about the position with her, she had mentioned that it would be a really good opportunity for my professional development, especially since I didn't have previous experience working with nonprofit organizations. 
My background is in the private, corporate sector. Before returning to school for my masters' degree I worked as a retail manager. It wasn't until last year, when I served as the VISTA member for Habitat for Humanity of Forsyth County, that I gained experience working in the nonprofit sector. What I found throughout that experience was that I am actually really passionate about access to affordable housing. 
Throughout my year of service with Habitat, I fell in love with the work. It ended up being a great first-year experience in nonprofit work, and while I can't replace it, the opportunity to serve as the VISTA Leader for the 2020-21 Winston-Salem Community Action Coalition is a great next step.
What was your role during your 2019-2020 VISTA year? What was the highlight of this experience?
My role last year as the VISTA at Habitat for Humanity of Forsyth County was working with Economic Equity and Community Engagement. 
One of the highlights of my year of service was being present and active in the community, engaging with the Boston Thurmond neighborhood residents and understanding Winston-Salem on a completely different level. 
Before my year with AmeriCorps my time in Winston-Salem had been spent, for the most part, going to school both as a student at Winston-Salem State and Wake Forest. I used to drive past Boston Thurmond on my way around town, and while I had done work in the community before, I had never been directly involved with the neighborhood. It was really fulfilling to not just drive past it anymore, but to see what all was happening in Boston Thurmond. Not just the revitalization, but the community development. It brought me joy to see Black and Brown communities thriving, and the people vested in their community. It is a strong example of what community of any race, color or creed can look like when people are vested and have opportunities and resources.
What made you want to pursue VISTA leadership?
I wanted to continue to work in the nonprofit sector, but also wanted to challenge myself. This not only allowed me to do that, but is giving me the opportunity to work on building my leadership skills which are transferable to any position and organization.
Because of that, it is such a dynamic role. As the VISTA leader I'm learning more about large-scale project management, specific to community-based nonprofit work, while also learning more about people management by helping each member of our cohort through their year of service. 
Ultimately, this is the best place and position to get hands-on training, and then go back into the community and be effective with my work. My hope is that this position will not only help me become a better leader professionally, but it will help me become a better servant leader for the communities that I am a part of both now and later in life.
What are you most looking forward to in the year ahead?
Building community amongst the VISTAs in the Winston-Salem Community Action Coalition is my goal. That is going to be different this year to COVID-19, how we interact with and get to know one another, but my hope is that we can do that safely from our homes. 
On top of that, I want to figure out how to build a strong community of people that are confident in what they do. I want to be a model for all VISTA members, but most importantly, I want each member of the Winston-Salem Community Action Coalition to become leaders in their field and in their communities.
What would you like people to know who are interested in getting involved with AmeriCorps?
If you are committed to giving a year of your time and your talent, you really can change your community. The work is honest. You are making a difference and helping your community grow by bringing about change that brings both equity and justice for all communities. 
Being a part of AmeriCorps is about being a good global citizen. This is not about being a superhero. Things don't happen right away, and sometimes it's hard to see the progress, but that's because it's a slow process. You can't get discouraged. You have to press on, fight the good fight, and know that there are people out there that have your back, and see what you see, that there is justice for everybody.
Recent Posts
May 4, 2021

May 3, 2021

April 28, 2021