Main Content
Are you interested in learning more about, or possibly joining the Winston-Salem Community Action Coalition?
2020-21 VISTA Cohort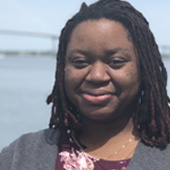 Latricia Giles
2020-21 VISTA Leader
336-758-4551

Originally from the Bronx, N.Y., Latricia graduated from the Wake Forest University School of Divinity in 2019 with a Master of Divinity. During her time at Wake Forest, Giles was a Graduate Hall Director, served as a Campus Minister with the Episcopal Student Fellowship, and provided care to the students of both Winston-Salem State University and The University of North Carolina School of the Arts. Giles is also a proud graduate of Winston-Salem State University, where she received her bachelor's degree in Interdisciplinary Studies with a concentration in Sociology. Last year, Giles served as VISTA member with Habitat for Humanity of Forsyth County building capacity around economic equity and community engagement. This year she is returning for a second year to serve as the VISTA Leader for the Winston-Salem Community Action Coalition.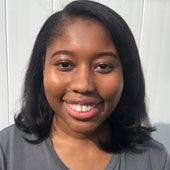 Ashley Almonor
Twin City Harm Reduction Collective

Ashley Almonor grew up in neighboring Kernersville, N.C. A 2017 graduate of North Carolina State University, Almonor received a Bachelor of Science in Biology with a concentration in Human Biology. During her time as an undergraduate student, she became a proud member of the Kappa Omega chapter of Sigma Gamma Rho Sorority, Inc., served as the community service chair for the National Pan-Hellenic Council, did community outreach for AYA Ambassadors and was a Read to L. E. A. D. mentor. Almonor is looking forward to serving the Winston-Salem community with Twin City Harm Reduction Collective!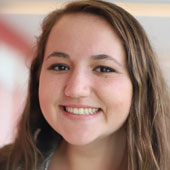 Julia Brenneman
LEAD Girls of NC

Julia Brenneman graduated from North Carolina State University in 2020 with a Bachelor of Arts in Political Science and Nonprofit Studies. Throughout her time as an undergraduate student, Brenneman was heavily involved with local Raleigh city politics and played on the Women's Ice Hockey Team. Additionally, she served as the Delegation Head for the College of Humanities and Social Sciences through the NCSU Student Senate. She is excited to encourage and advocate for students through LEAD Girls of NC in her year with AmeriCorps*VISTA..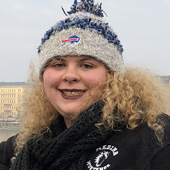 Casey Capstick
Casey Capstick grew up near Buffalo, NY where she attended SUNY Oswego. She received a Bachelor of Arts in Anthropology, with a concentration in Archaeology and Cultural Anthropology, and History, concentrating in World History. After completing her B.A. in 2016 she relocated to Greensboro NC. She completed her first year of VISTA at ABC of NC where she assisted on grants and social media. During this time she decided to apply for Grad School, where she is now attending UNC Greensboro's Master's of Public Administration with a Concentration in Nonprofit Management. Casey has started her second year of VISTA at HandsOn NWNC where she will be managing their volunteer portal, social media, and working on furthering the Youth Engagement Coalition. Casey is excited to be expanding her nonprofit experience at HandsOn.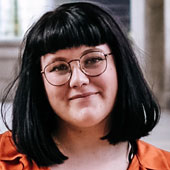 Sunny Calhoun
The Forsyth Promise

Sunny Calhoun graduated from Wake Forest University in 2020 with a Bachelor of Arts in Women's, Gender, and Sexuality Studies and a minor in English. During her undergraduate studies, she was a URECA Research Grant recipient and a Richter Research Fellow, completing independent research projects both locally in Winston-Salem and abroad in Berlin, Germany. She also previously interned at Equality North Carolina, where she focused on communications and digital strategies. As a former Wake Forest Magnolia Scholar and a first-generation college graduate, Calhoun is excited to serve as a VISTA member with The Forsyth Promise this year.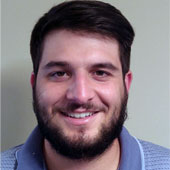 Alexander Conte
Crosby Scholars

Alex Conte graduated from the University of North Carolina at Chapel Hill in 2019 where he majored in Economics and African, African-American, and Diaspora Studies. After college, Conte served as a City Year AmeriCorps member in Columbia, South Carolina. As a City Year member, he had the opportunity to tutor and mentor a group of 14 underperforming but exceptional 5th- and 6th-grade students. During this time, he developed a passion for education which led him to apply for the VISTA position with Crosby Scholars Forsyth.  He is incredibly excited to continue making a difference in the lives of students.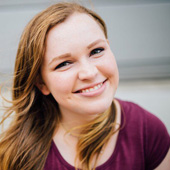 Annie Fullwood
Piedmont Environmental Alliance

Originally from Oak Ridge, North Carolina, Annie graduated from the University of South Carolina in 2019, where she majored in English and Film & Media Studies. As a student, she explored the intersection of arts and education with a focus in international film and literature. Annie is excited to continue to serve with Americorps and the Piedmont Environmental Alliance.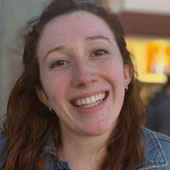 Sydney King
Kids Cooking Coalition

Sydney King is a 2020 graduate of McGill University with a Bachelor of Arts in Political Science and minor in History. During her time as an undergraduate student, she worked as Vice President of Education and President with Challah for Hunger Montreal, a philanthropic organization dedicated to raising money to fight food insecurity in Montreal and on university campuses across North America. King's experience with Challah for Hunger reinforced her love of cooking and passion for food justice, which brought her to the Kids Cooking Coalition program through the Campus Kitchen at Wake Forest University. She is excited to spend a year in Winston-Salem serving the local community with AmeriCorps VISTA.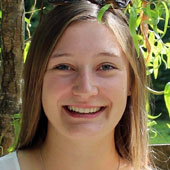 Victoria Latham
The Forsyth Promise

Victoria Latham graduated in 2020 from Wake Forest University with a Bachelor of Arts in Politics & International Affairs and French Studies with a concentration in Business French. Through the Office of Civic and Community Engagement, Latham served as both a Dash Corps leader and Student Director. Additionally, she was also a member of Alpha Phi Omega Service Fraternity and captain of the Wake Forest Equestrian Team. Originally from a small town in Pennsylvania, Winston-Salem has become Latham's second home. She is looking forward to serving her community as an Americorps VISTA member with The Forsyth Promise.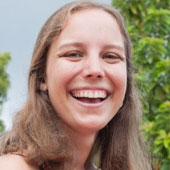 Maggie Latta-Milord
ABC of NC

Originally from Winston-Salem, Maggie Latta-Milord graduated from the University of North Carolina at Chapel Hill in 2015 with a Bachelor of Arts in Anthropology and a minor in Social and Economic Justice. Since graduating, she has lived and worked in Leogane, Haiti with a public health non-profit, led experiential education programming on a farm in central Massachusetts and facilitated school garden and community health education programming in eastern North Carolina. Through a passion for equity in the fields of public health and education, Latta-Milord became particularly interested in building resilience and social-emotional skills, and she is completing her Master of Education in School Counseling at North Carolina State University, and is looking forward to working with and learning from ABC of NC this year.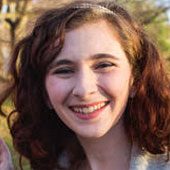 Ria Matheson
Wake Forest Office of Civic & Community Engagement

Originally from Midlothian, Va., Ria Matheson is a 2020 graduate from Wake Forest University with a Bachelor of Arts in Theatre and a minor in Dance. As a student, Matheson developed her passion for community building as a rehearsal assistant for From the Ground Up and as a member of the Anthony Aston Players. She is excited to extend her time at Wake Forest following graduation, and serve as the VISTA member for the Office of Civic and Community Engagement.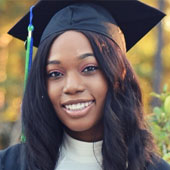 Angela Morris
Latino Community Services

Originally from Eatontown, N.J., Angela Morris graduated from the University of West Florida in 2019 with a Bachelor of Arts in Arts Administration: Theatre and a minor in Management. She has previous experience working with nonprofits such as the Boys & Girls Club and Pensacola Little Theatre. Those prior experiences are what ignited her passion to serve. Morris is excited about her upcoming year of service with Latino Community Services.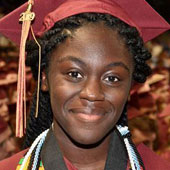 Stephanie Ntim
Senior Services

Stephanie Ntim recently completed her Master of Science in Biotechnology from Johns Hopkins University ('20), where she contributed to campus service initiatives and served as a community health clinic volunteer. Prior to receiving her Master's degree, Ntim graduated from Elon University in 2019 with a Bachelor of Arts in Public Health Studies. She was an Honors Fellow and Lumen Scholar at Elon, where she held leadership positions in the Elon African Society and the Elon News Network, served as a summer mentor for the Elon Academy and volunteered for the "It Takes a Village" Project. Ntim looks forward to serving as an Americorps*Vista with Senior Services.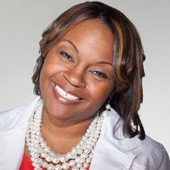 Kiesha Speech
Neighbors for Better Neighborhoods

Kiesha Speech graduated from Randolph-Macon Woman's College (now Randolph College), with a Bachelor of Arts in Political Science. While attending college, she was a member of the Student Senate, Judiciary Committee, and President of the Circle K Club, to name a few of the committees and organizations that she was actively involved with. She has had the privilege of traveling and working across the globe. Her most recent career work was in state government and local policy, and her community work was in capacity building through assisting a non-profit. Immediately prior to coming back to her hometown of Winston-Salem, NC she lived, worked, and served in the Metro Detroit, Michigan area. Kiesha has also worked in corporate, non-profit, public administration, public policy fields, as well as a speaker and a consultant.  She has been elected to serve her community in two separate public offices and believes that "to lead is to serve." Kiesha is a second-year VISTA, serving to help build the capacity of local organizations. She holds dearly to all that the AmeriCorps VISTA program subscribes to.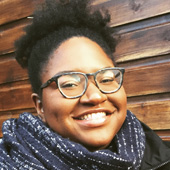 Alyvia Williams
Originally from Winston-Salem, Alyvia graduated from Wake Forest in 2017 with a bachelor's degree in Biology and a minor in Latin American Studies. This is her second year serving as an AmeriCorp VISTA  as well as her second year serving with Goodwill of NWNC working to help efforts combating economic instability. Following her service, Alyvia plans to pursue a career in the mental health field.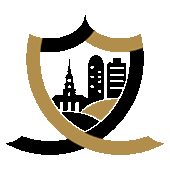 Marquita Wisley
Marquita Wisley is a native of Yadkin County, N.C., who moved to Winston-Salem in 2012. A mother of four, Wisley started her journey in community work after completing the Neighbors in Action program at Neighbors for Better Neighborhoods. In this program, she was certified in community organizing and asset-based community development. She worked with other members of Cleveland Avenue Homes to establish a grassroots community group, the Cleveland Avenue Transformation Team (CATT), in 2014. The group focused their work on inequities and social injustices affecting people living in low-income communities. Their goal was to create solutions that would benefit community members in the areas of childcare, food security, education, and housing. Wisley has a special desire to affect change in the area of criminal justice. Because of her work in CATT, she was awarded an emerging leadership award at NBN's annual We've Got Roots. Additionally, she serves as a community research assistant for a healthcare project with Wake Forest University Baptist Hospital and Forsyth Futures and has worked as a community liaison for community agencies and organizations throughout Forsyth County.