Main Content
Are you interested in joining the Winston-Salem Community Action Coalition for the 2020-21 service year?
2019-20 VISTA Cohort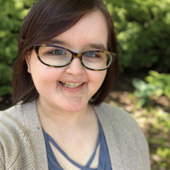 Meli Fonseca
2019-20 VISTA Leader
336-758-4551

Meli Fonseca graduated from Wake Forest University in 2018 with a B.A. in Religious Studies and minors in both Health & Human Services and Politics & International Affairs. She first served as a VISTA with the Winston-Salem Urban League where she focused much of her time building the organization's social media presence and building capacity across several programs. Meli is returning for her second year to serve as the VISTA Leader for the Winston-Salem Community Action Coalition.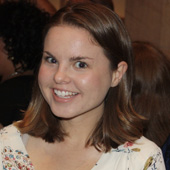 Hollis Adams
Crosby Scholars

Hollis Adams received a Bachelor of Arts in Psychology and a minor in Political Science from The University of the South: Sewanee in 2019. She was initially interested in becoming a full-time AmeriCorps VISTA because she served as a VISTA Summer Associatie in 2017. The following summer, she interned at The Episcopal Church Office of Government Relations on Capitol Hill, Washington D.C. She is interested in public policy and non-profit management, and she excited to complete her year of service at Crosby Scholars.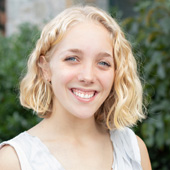 Amelia Bass
Kids Cooking Coalition

Amelia Bass graduated in 2019 from Appalachian State University with a B.S. in Social Work. During her undergraduate career, Amelia served as both an international and domestic flying peer leader for Alternative Service Experiences (ASE's). Working alongside multiple non-profit organizations, Amelia co-led service programs to promote educational advancement, community development, and to de-stigmatize addiction and homelessness. While participating in ASE's, Amelia served as Education Chair for all ASE programs as well as interned with the Ashe Community Paramedic Program. Amelia also interned with the North Carolina Community Health Center Association and became a scholar with the Summer Policy Institute held at William Peace University in the Summer of 2018. She now also holds Corps Membership with Lead for America. Her history and passion for service, community engagement, and health access has led her to Winston Salem, her hometown, to pursue a year of service with the Kids Cooking Coalition through Campus Kitchen.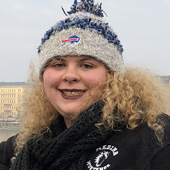 Casey Capstick
ABC of NC

Casey Capstick grew up near Buffalo, NY where she attended SUNY Oswego. She received a Bachelor of Arts in Anthropology, with a concentration in Archaeology and Cultural Anthropology, and History, concentrating in World History. After completing her B.A. in 2016 she relocated to Greensboro NC. Recently, Casey took a backpacking trek around Europe for four weeks, visiting six countries. Through Casey's travels she has learned that she enjoys working with all types of people. She is excited to start her first year of service with AmeriCorps VISTA at the Winston Salem Community Action Coalition and ABC of NC.
Ieisha Carter
Lead Girls of NC

Ieisha Carter graduated from East Carolina University in 2014 with a Master's in Accounting. As an undergraduate she was an active volunteer with ECU's Pirate Tutoring Center and a member of Alpha Kappa Psi Coed Business Fraternity. She has five years of experience in public, government, and private firms and continues to give to her community as a volunteer Career Readiness Instructor with Pivot Ministries. She considers it a blessing to be able to take off a full year to give back to her community with Lead Girls of NC.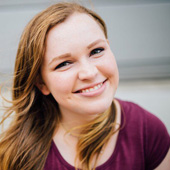 Annie Fullwood
Piedmont Environmental Alliance

Originally from Oak Ridge, North Carolina, Annie graduated from the University of South Carolina in 2019, where she majored in English and Film & Media Studies. As a student, she explored the intersection of arts and education with a focus in international film and and literature. Annie is excited to serve with Americorps and the Piedmont Environmental Alliance.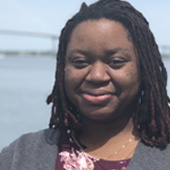 Latricia Giles
Habitat For Humanity

Originally from the Bronx, NY, Latricia graduated from the Wake Forest University School of Divinity in 2019 with a Master of Divinity. During her time at Wake Forest, Latricia was a Graduate Hall Director, served as a Campus Minster with the Episcopal Student Fellowship, and provided care to the students of both Winston-Salem State University and The University of North Carolina School of the Arts. Latricia is also a proud graduate of Winston-Salem State University where she received her bachelor's degree in Interdisciplinary Studies with a concentration in Sociology. Latricia is extremely excited to serve as a VISTA member with Habitat for Humanity of Forsyth County.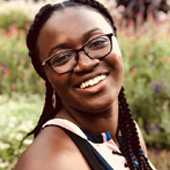 Jasmine Hodges
The Office of Civic & Community Engagement at Wake Forest University

Originally from Winston-Salem, North Carolina, Jasmine graduated from Elon University in 2019 with a B.A. in Public Health and a concentration in Sociocultural Studies. As a student at Elon, she assisted in the coordination and programming of New Student Orientation and the South Dakota Alternative Breaks program. She previously interned at Burlington Housing Authority, where she collaborated with the Service Coordinator to develop health and wellness sessions for residents at Burlington Homes.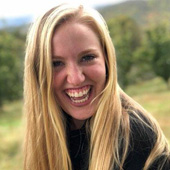 Michelle Howard
Boston Thurmon United

Michelle Howard grew up in Clemmons, North Carolina and graduated from Furman University in 2019 with a B.A. in Sociology and a minor in Poverty Studies. Michelle previously worked with YouthBASE and Great Outdoor Adventure Trips: both organizations in Greenville, SC, which allowed her to contribute to the personal and academic development of at-risk and underprivileged youth. She also spent a summer internship at Doulos Discovery School and Pico Escondido in the Dominican Republic. Following this year as a VISTA member, Michelle will pursue a Master's degree in Social Work.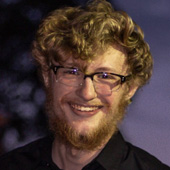 Rance Orrell
Neighbors for Better Neighborhoods

Rance just finished his third year at Wake Forest University where he's majoring in Politics & International Affairs and minoring in Religious Studies. During his first year Rance founded the Wake Forest chapter of the Young Democratic Socialists of America, and has served as Vice President each year since. He's currently taking a year off from school to focus on community organizing work, and is looking forward to his year of service with Neighbors for Better Neighborhoods.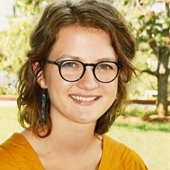 Julia Ough
HandsOn NWNC

Julia Ough is a 2018 graduate of Wake Forest University where she earned a B.A. in English with honors. Since graduation, she has pursued her passion for education and communication by teaching at Summit School's Afterschool Program and archiving at UNC School of the Arts' Moving Image Archive, Wake Forest's Digital Initiatives and Scholarly Communications, as well as Wake Forest's Special Collections. Winston-Salem has become her home over the last five years, and she is looking forward to serving her community as an AmeriCorps VISTA member with HandsOn NWNC.
Maggie Powell
Senior Services

Maggie Powell is a VISTA with Senior Services, Inc., specifically working in Development and Community Engagement. She recently graduated from Wake Forest University in 2019 with a Bachelor of Arts involving majors in Economics and Religion, a minor in Environmental Science, and a concentration in Religion and Public Engagement. Maggie has previously worked with Senior Services as an intern during both the Summer of 2018 and the Spring of 2019. Her previous work at Senior Services has involved development work, kicking off a storytelling project titled "Seniors of Forsyth County," and working to engage younger volunteers. She has loved working with Senior Services in the past and is excited to continue her work there.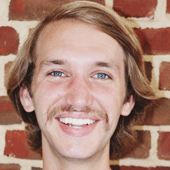 Peter Schlacte
SHARE Co-Operative

Peter Schlachte graduated in 2019 from Wake Forest University with a BA in Anthropology and minors in Creative Writing and Environmental Studies. While at Wake, he worked as a Resident Advisor and served as the Environmental Education intern with Wake Forest's Office of Sustainability. While originally from California, Peter has fallen in love with North Carolina during his five years in the state and is very happy to call Winston-Salem his home. Peter is looking forward to fighting food insecurity in Forsyth County with SHARE throughout this upcoming year.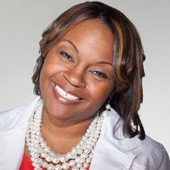 Kiesha Speech
Delicious by Shereen

Kiesha Speech graduated from Randolph-Macon Woman's College (now Randolph College), with a Bachelor of Arts in Political Science. While attending college, she was a member of the student Senate, Judiciary Committee, and President of the Circle K Club. She has had the privilege of traveling and working across the globe. Her most recent career work was in state government and local policy, and her community work was in capacity building through assisting a non-profit. Prior to returning to her hometown of Winston-Salem, NC she lived, worked and served in the Metro Detroit, Michigan area. Kiesha has also worked in corporate, non-profit, public administration, public policy fields, as well as a speaker and a consultant. She has been elected to serve her community in two separate public offices and believes that "to lead is to serve." She holds dearly to all that AmeriCorps VISTA subscribes to.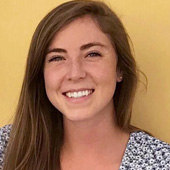 Maggie Walker
The Shalom Project

Maggie Walker is a returning VISTA member for The Shalom Project of Winston Salem. Originally from Elkin, North Carolina, Maggie graduated from Pfeiffer University in 2018 with a Bachelor's in Religion & Human Services, and concentration in Child Development. While at Pfeiffer University, she was a member of the women's soccer team, a sports chaplain, and a Bonner Scholar. She previously worked with the Veterans' Restoration Quarters in Asheville, NC to assist veterans in securing housing and employment.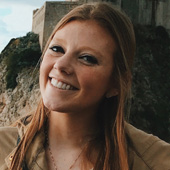 Emily Walton
Twin City Harm Reduction Collective

Emily Walton graduated in 2019 from Wake Forest University with a B.A. in Psychology, and minors in Chemistry and Biology. Through the Pro Humanitate Institute, Emily served as the Management Coordinator for SPARC and as a Dash Corps leader. Additionally, Emily championed sexual violence awareness on campus through her involvement with Wake Forest's chapter of Culture of Respect and by serving as the editor of End the Silence WFU. Emily also served on the steering committee for Dining Dilemmas, an organization that convenes biannually to discuss current public health issues. It was at a Dining Dilemma event on the opioid crisis that Emily became motivated to pursue a year of service with Twin City Harm Reduction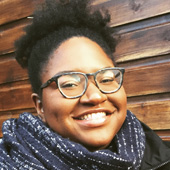 Alyvia Williams
Goodwill Industries NWNC

Originally from Winston Salem, Alyvia Williams graduated from Wake Forest in 2017 with a bachelor's degree in Biology and minor in Latin American Studies. Alyvia was a Magnolia Scholar while at Wake and served as a Resident Adviser, a Wake Alternative Break Leader, and as an International Program Assistant at the Worrell House in London.  Following her service, Alyvia plans to pursue a career in medicine as a physician.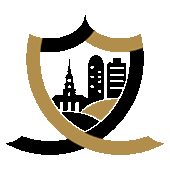 Marquita Wisley
The Parenting Path

Marquita Wisley is a native of Yadkin County, N.C., who moved to Winston-Salem in 2012. A mother of four, Marquita started her journey in community work after completing the Neighbors in Action program at Neighbors for Better Neighborhoods. In this program, she was certified in community organizing and asset-based community development. She worked with other members of Cleveland Avenue Homes to establish a grassroots community group, the Cleveland Avenue Transformation Team (CATT), in 2014. The group focused their work on inequities and social injustices affecting people living in low-income communities. Their goal was to create solutions that would benefit community members in the areas of childcare, food security, education, and housing. Marquita has a special desire to affect change in the area of criminal justice. Because of her work in CATT, she was awarded an emerging leadership award at NBN's annual We've Got Roots. Marquita is also a community research assistant for a healthcare project with Wake Forest University Baptist Hospital and Forsyth Futures. She has also worked as a community liaison for community agencies and organizations throughout Forsyth County.