Are you interested in learning more about, or possibly joining the Winston-Salem Community Action Coalition?
2021-22 VISTA Cohort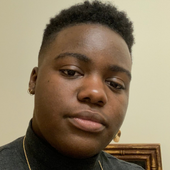 Lee Bowser
Twin City Harm Reduction Collective

Originally from Elizabeth City, N.C., Lee Browser graduated from Wake Forest University in 2021 with a Bachelor of Arts in Religious Studies with a concentration in Religion and Public Engagement and a minor in Women's, Gender, and Sexuality Studies. During his time as a WFU student, Lee served as a Summer Nonprofit Immersion Program intern with the OCCE at Authoring Action. It was during that internship that Lee discovered his passion for working for and with the broader Winston-Salem community, and is looking forward to a year of service as a full-time AmeriCorps*VISTA with the Winston-Salem Community Action Coalition.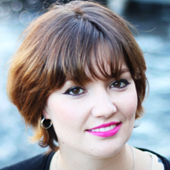 Jesalyn Bolduc
Jes Bolduc received her Ph.D. in Biochemistry and Molecular Biology from Wake Forest University in 2016. Throughout her time as a Ph.D. student, Jes was recognized for her scientific contributions as she was named a nominee for the International Gordon Research Seminar Chair and was selected as the recipient of a pre-doctoral research grant from the American Heart Association. As she pursued a scientific career, there was always an underlying passion for community building and outreach, which motivated her to initiate several different grassroots endeavors. including, FosterBox – a community-driven fundraising effort focused on teens in foster care around the winter holidays and The Traumedy Show – a monthly pop-up comedy/storytelling show that raised money for local trauma recovery services. While living abroad in Brussels, Belgium for one of her postdoctoral fellowship appointments, she started a Food not Bombs chapter, mobilizing a network for food recuperation and redistribution. During this time, she also began working alongside 'Sans Papiers,' allowing people in Belgium without legal papers to meet practical needs and organize for legislative change. In her free time, she loves spending time with her two children, having thoughtful conversations with friends around a lovely meal, creating art, or spending time outdoors.
Elliot Copeland
A Winston-Salem native, Elliot Copeland graduated from Wake Forest University in 2021 with a Bachelor of Arts in both Philosophy and Environment and Sustainability. Throughout his high school and college career, he worked with a number of local non-profit organizations including Samaritan Ministries, Crosby Scholars, and Threshold Farm and Retreat. Elliot also participated in various community fundraising and engagement projects while attending WFU, including Hit the Bricks, Wake 'N Shake, and Project Pumpkin. Through each of these experiences, he discovered a deep-seated passion for helping others, especially those in need. He chose to pursue a year of service with Americorps*VISTA as a way to give back to his local community and is excited to expand his knowledge of nonprofits by working with Winston-Salem Mixxer. Outside of his service, Elliot enjoys fishing, running, cooking, tennis, piano, and anything involving the lakes and oceans.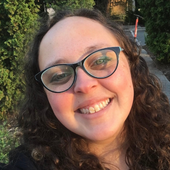 Aurora Fulp
Aurora Fulp received her Bachelor of Arts in Linguistics and Romance Studies focusing on Hispanic Literature and Cultures from the University of North Carolina at Chapel Hill in 2018. After graduating, she continued her passion for public service as a Peace Corps volunteer in the Kyrgyz Republic, building the capacity of local English teachers and working with youth sports. That experience combined with volunteer experience in Winston-Salem/Forsyth County Schools sparked a desire to improve educational outcomes locally. She is excited to return home to Winston-Salem and work towards that goal with The Forsyth Promise as an AmeriCorps*VISTA member.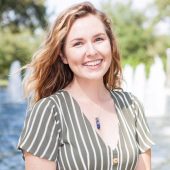 Katie Hilderbrand
2021-22 VISTA Leader
336-758-4551

Originally from Dallas, Ga., Katie graduated with honors from Salem College in 2017 with a Bachelor of Science in Biology and a Bachelor of Arts in Sociology. While at Salem, Katie served as the President of Rotaract, was an Honor Guide, co-directed the Vagina Monologues, was a co-chair of the Ethics Debate team, co-chaired the 'Out of the Darkness Walk', and was elected as the Senior Class President. She graduated from the University of South Florida with her Master of Arts in Sociology in 2020. Her thesis explored how online stories produced by health care organizations about their clients impact our understanding of what it means to be a "good" patient. After graduate school, Katie returned to Winston Salem, N.C., where she joined AmeriCorps*VISTA with the Shalom Project. For her second year of service, Katie is looking forward to transitioning into the role of VISTA Leader with the Winston-Salem Community Action Coalition.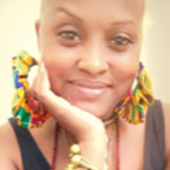 Maya McCoy
Boston Thurmond Community Network

Originally from Winston-Salem, N.C., Maya L. McCoy graduated from Winston Salem State University (WSSU) in 2010 with a Bachelor of Science in Biology and a minor in Chemistry. Following her graduation from WSSU, Maya worked with Laboratory Corporation of America Holdings as a Technologist in Virology. In 2016 she received her ministerial license at Red Bank Baptist Church in Germantown, which ultimately led her to Wake Forest to pursue her master's degree with the School of Divinity. With her passion for people, community, and health care McCoy completed an internship with the State Employees Credit Union Family House as a volunteer and community liaison. Her devotion to faith-based ministry, health disparities, food justice, and its impact on constituents, led her to begin service as an AmeriCorps*VISTA member with Boston-Thurmond United through the Winston-Salem Community Action Coalition. McCoy believes the narrative of the voiceless and marginalized is an obligation for the elevation of those societies deemed disposable.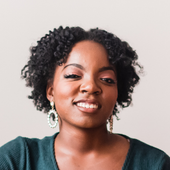 Cierra Palmer
Wake Forest University Office of Civic & Community Engagement, The Campus Kitchen

A Winston-Salem native, Cierra Palmer is a 2020 graduate of Appalachian State University where she received her Bachelor in Science of Public Health. During her time as an undergraduate student, she became a member of the Rho Theta chapter of Delta Sigma Theta Sorority, Incorporated and served as vice president of the chapter. On-campus she was heavily involved in multicultural student organizations and social justice education efforts on campus. It was there that she found her passion for minority health equity.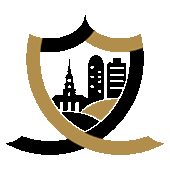 Sabrina Pratt
Latino Community Services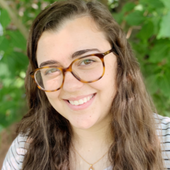 Molly Sohn
Molly Sohn grew up in Winston-Salem and graduated from Wake Forest University in 2020 with a degree in Biochemistry and Molecular Biology. During her time as an undergraduate student, she served as an EMT on campus, worked as a freshman Resident Adviser, and volunteered at the Clemmons Food Pantry. As Personnel & Publicity Captain for Wake Forest EMS, she enjoyed planning community events to recruit new members and educating fellow college students on emergency medical care. After graduation, Molly worked as a Clinical Research Coordinator on research studies for HIV and COVID-19. She is looking forward to serving as the AmeriCorps*VISTA service member at Crosby Scholars, especially as a Crosby alumna herself, and is hopeful that her experience will provide useful skills in her future career as a physician.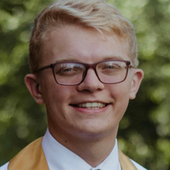 Ben Tellefsen
Wake Forest University Office of Civic & Community Engagement, Education Equity

Ben Tellefsen graduated from Wake Forest University in 2020 with a Bachelor of Arts in Politics & International Affairs and a minor in Statistics. Originally from Savannah, Ga., Ben was heavily involved in the Alpha Phi Omega service fraternity while pursuing his undergraduate degree, where he served on the executive board for three semesters and helped oversee an expanded membership. He also served as a Campus Kitchen shift leader and interned at The Experiment in Self-Reliance. Ben is excited to be back in Winston-Salem working to expand partnerships between the University and local K-12 students.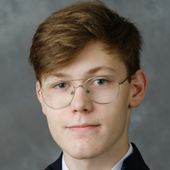 Beniamin Twardowski-Bentkowski
Neighbors for Better Neighborhoods

Originally from Illinois, Beniamin Twardowski-Bentkowski spent the last few years living in Wisconsin where he completed a youth apprenticeship program earning a Certificate of Occupational Proficiency in Biotechnology while working in Dr.David O'Connor's Laboratory in the Department of Pathology and Laboratory Medicine at the University of Wisconsin at Madison under the mentorship of Dr.Roger Wiseman. During his time as a high school student, Beniamin also served as a volunteer at the Catholic Multicultural Center in Madison, Wisc. where he performed clerical duties, helped with food pantry organization and shower/laundry schedule management for homeless individuals, and was proud to directly contribute to serving meals to those in need. Passion for service led Beniamin to pursue a year of full-time service with AmeriCorps VISTA with Neighbors for Better Neighborhoods through the Winston-Salem Community Action Coalition.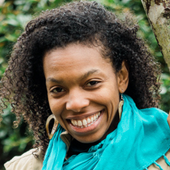 Joy Williams
Wake Forest University Office of Civic & Community Engagement, Health Equity

Joy Williams is a speaker and writer. In addition to her responsibilities with the Winston-Salem Community Action Coalition, she also serves as the Executive Director of Hope To Thrive in Winston Salem, N.C. Outside of her work, you can find Joy turning her family home into a living and learning homestead, growing and cooking food, and making homemade chemical-free cleaning and body products. Joy believes in modeling a lifestyle rooted in what it means to live simply, off the land, and striving in harmony with God, the earth, others, and oneself.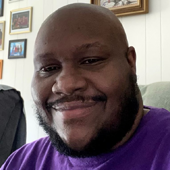 D'Andre Winston
D'Andre Winston was born and raised in the Washington, D.C., area. Following a presentation about AmeriCorps, he knew right away that he wanted to be involved with the organization. Unfortunately, it would be another 10 years until he was able to join the organization as part of the Winston-Salem Community Action Coalition. Following a 10-year career in Behavioral Health, D'Andre is looking forward to a year of service with ABC of NC, which will allow him to combine two of his passions: helping youth and engaging his community.