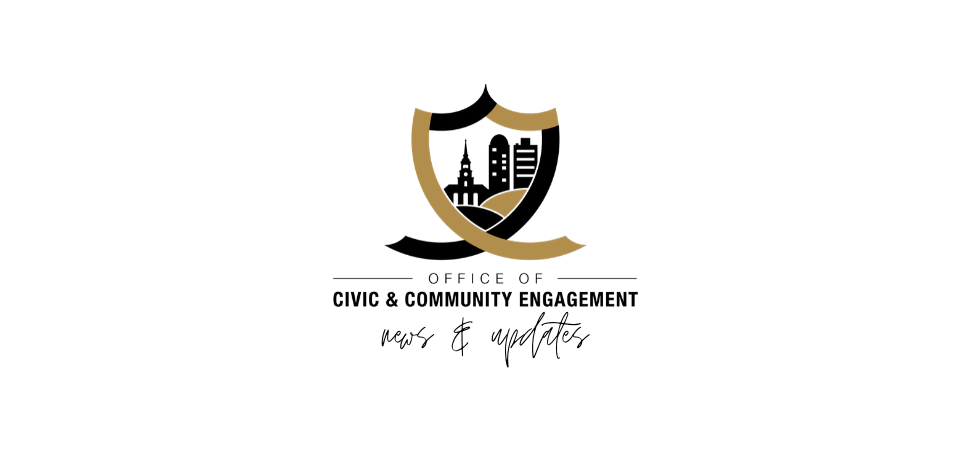 Following President Hatch's message to the Wake Forest Community on March 11, the Office of Civic & Community Engagement (OCCE) will suspend operations for Campus Kitchen and re-imagine signature events, while other programs will be suspended indefinitely until further notice.
Campus Kitchen
Campus Kitchen operations are suspended indefinitely. Campus Kitchen and OCCE will work to meet the needs of community organizations by providing shelf-stable and non-perishable foods until the Campus Kitchen is able to resume daily operations. Students should not access the Campus Kitchen space until further notice. 
Wake 'N Shake
Given that classes are canceled from March 16-22, we will re-imagine Wake 'N Shake.
While students will no longer gather in the Sutton Center on Saturday, March 21, and dance for 12-hours in the fight against cancer in honor of WFU legend Brian Piccolo, campus and student leaders are working to find a virtual option to continue this long-standing tradition at Wake Forest. 
Once an alternative solution is solidified, the OCCE and Wake 'N Shake leadership will be sure to share necessary information with all of its dancers and the WFU community.
If you still would like to join Wake Forest and Wake 'N Shake in the fight against cancer,  the Brian Piccolo Cancer Research Fund is continuing to accept donations. All proceeds will benefit cancer treatment and research at the Comprehensive Cancer Center at Wake Forest Baptist Medical Center
Make a Donation to the Brian Piccolo Cancer Research Fund
D.E.S.K., College Advocacy Summit, Kids Cooking Coalition, and Community Events Suspended
The following programs have been suspended indefinitely until further notice:
Additionally, upcoming community events have been cancelled. This includes:

Community Writing Program: Writing to Win on Behalf of Your Child

Community Career Clinic: Military Veterans on Monday, March 23

Wake Speaks Community Speech Night: Pre-K on Tuesday, April 14
As information becomes available, it will be shared on our departmental website. Advisors of student organizations will be in contact with leadership and participants of their respective groups about how to proceed through the upcoming weeks.
Please contact the OCCE with any questions by emailing communityengagement@nullwfu.edu. We will be responding to emails as frequently as possible. Please continue to check the WFU COVID-19 (novel coronavirus) webpage for the latest updates.
Recent Posts
May 4, 2021

May 3, 2021

April 28, 2021