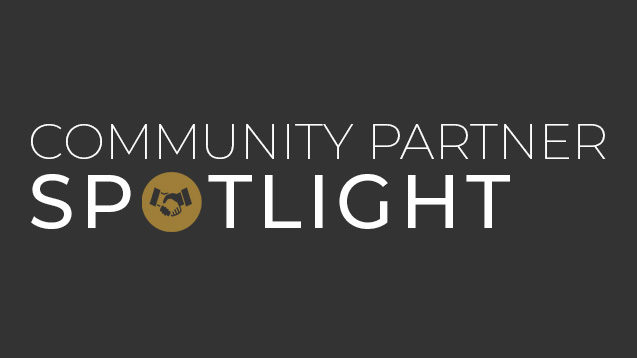 Each month, the Office of Civic & Community Engagement (OCCE) profiles a community partner to highlight the work they are doing in the community. This month, the OCCE is proud to feature Amy Lytle, Executive Director of HandsOn Northwest North Carolina (NWNC). 
HandsOn NWNC is dedicated to mobilizing the people and organizations that inspire community change in Forsyth, Davidson, Davie, Stokes, Surry and Yadkin counties. It envisions a Northwest North Carolina where citizens and nonprofits are equipped and engaged in creating thriving, healthy communities.
In addition to all that HandsOn NWNC does in the community, they are partnering with Wake Forest University (WFU) and Winston Salem State University (WSSU) to host the 11th annual Dr. Martin Luther King Read-In Day on January 25th. Throughout the day, children ages 5-11 will be paired with a "reading buddy" volunteer who will read to them and accompany them to various interactive activity stations, all while celebrating Dr. King's legacy.
You can learn more about HandsOn NWNC by visiting their website and Facebook page.
---
Amy Lytle, Executive Director of HandsOn Northwest North Carolina 
What does your organization do in the community? 
We work with approximately 500 nonprofits and 5000 volunteers to help them be more effective and efficient at their work. Our motto is "We make it easy to make a difference," whether that is in regards to volunteers, nonprofit organizations, or companies in the area. 
HandsOn NWNC mobilizes people and organizations, and then connects them to resources. For example, we support nonprofit and corporate partners through professional development and service-project matching. We assist and work with individuals in the community to connect them with volunteer opportunities in the northwest region of NC through our online GetConnected platform. All of our work falls into three large "buckets:" to engage, to equip, or to inspire.  
Can you talk about the impact that HandsOn NWNC has in the community?
HandsOn impacts how people get engaged with and involved in their community. Our goal is to build a stronger nonprofit sector and we do this by managing a community volunteer database and by investing in nonprofit professionals through high-quality, affordable professional development programs such as Nonprofit Essentials and the Women's Emerging Leaders program. 
We are an ongoing advocate for the power of individuals to make positive change in their communities and we work with any organization, corporation, or individual that wants to be part of that work regardless of their background or experience.  
If you could highlight one thing, what would you want people to know about HandsOn NWNC?
We truly want to make it easy for people to make a difference. If you are struggling with how to engage in the community or are looking for opportunities for group service projects, we can connect you to the needed resources. We want the community to view us as a resource to community engagement. 
Each year HandsOn NWNC partners with WFU and WSSU for the Martin Luther King Jr. Read-In Day, can you talk a little bit about the event and its impact on the community?
The first Read-In was in 2009, and we had about six weeks to pull off the event. It's amazing to see how it has grown over the past 11 years. We have served hundreds of children and engaged thousands of volunteers through this event. 
I think the Read-In is a great opportunity to get kids, who may have never been on a college campus, connected with college students. It's an amazing event that opens both the kids and community to an amazing connection to and celebration of Dr. King's life. It is also a wonderful representation of what can come out of partnership and collaboration, as an event like this would not be possible without all of the partners at the table.  
How can people get involved with HandsOn NWNC?
We encourage people to go to our website. We have about 50 to 100 opportunities available and 300 nonprofits that we can connect people to at any given time. All of our workshops and events are also on our website. We also have a monthly newsletter geared towards nonprofits, and a quarterly newsletter geared towards volunteers that lists several volunteer opportunities alongside stories about our community. I think these are the best ways to stay involved in the volunteering world. 
Are there any upcoming events with HandsOn NWNC that you would like the community to know about (including and outside of MLK Read-In Day)?
On April 28, 2020 we have the Governor's Volunteer Service Awards, where we highlight volunteers in the community. At the event we have a People's Choice Award that is voted on by members of the community, so we are encouraging the community to vote for who they think has been an impactful volunteer. The application is online and the deadline to nominate an individual is January 31st. 
Recent Posts
May 4, 2021

May 3, 2021

April 28, 2021