Main Content
January 25, 2020, 10:00 - 1:00 p.m.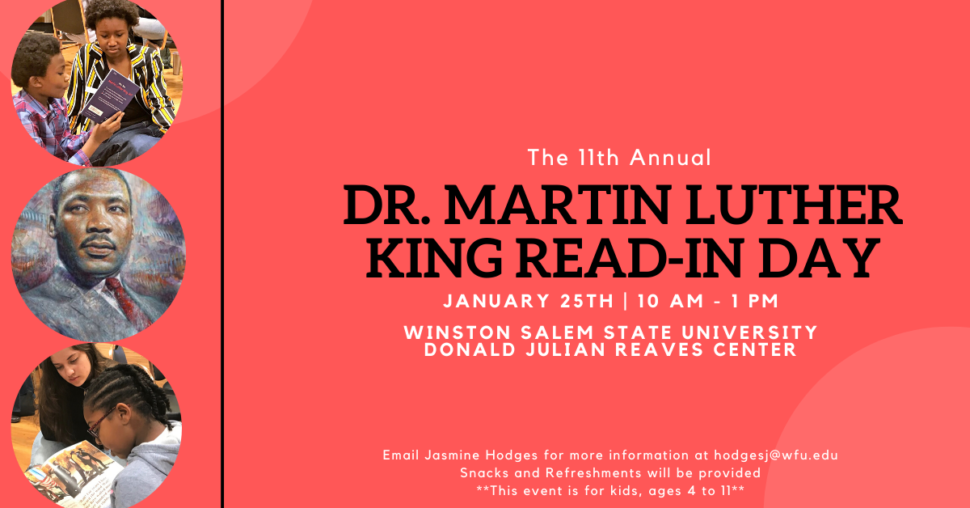 Location:
Donald Julian Reaves Student Activities Center
Winston-Salem, NC 27110
Join us on January 25th for the 11th Annual MLK Read-In Day! The purpose of the Read-In is to celebrate Dr. King's life and promote his messages about civil rights, literacy, and the importance of community service.  Each child will receive at least one new age-appropriate civil-rights themed book and a donated age-appropriate children's book to take home. Children will be paired with a "Reading Buddy" volunteer, Wake Forest and Winston-Salem State students, who will read to the children and will accompany them on numerous interactive activity stations where the children will take part in acts of community service. Snacks and refreshments will be provided.