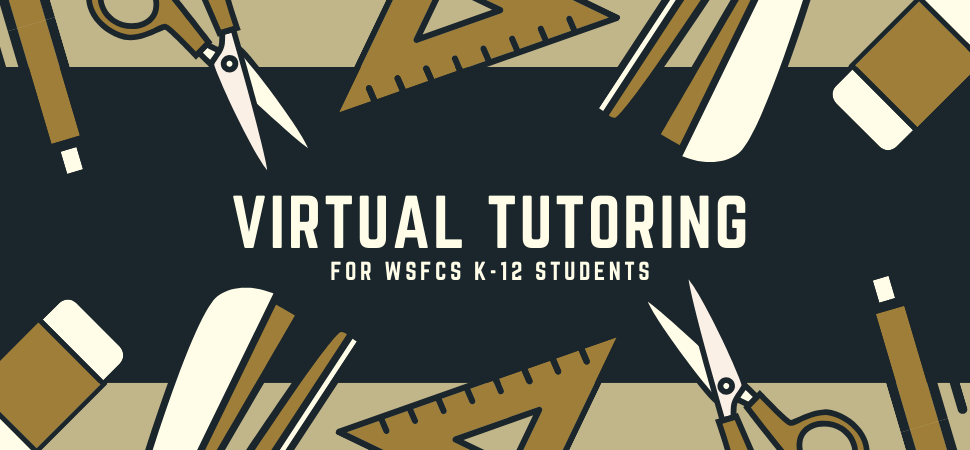 What is the Virtual Tutoring Program?
The Virtual Tutoring Program is a Wake Forest University-led initiative to match WFU undergraduate and graduate students as tutors with Winston-Salem/Forsyth County (WSFCS) K-12 students during school closures caused by the COVID-19 pandemic.
Virtual tutors will meet with students weekly for a one-hour session, via a technology platform that works for both the tutor and student. Tutors will be matched with WSFCS students based on a variety of criteria including tutor expertise, student needs, scheduling availability, and the grade-level preference designated by the tutor.
WFU students who are interested in becoming a tutor, but are unable to commit to weekly tutoring sessions can sign up for the Tutor Reserves program, a collaborative effort between the OCCE, WFU Math Department and Winston-Salem State's Mathematics and Science Education Network Program (MSEN). Students in the Tutor Reserves program will provide weekly homework support – when available – in core subjects to WSFCS K-12 students enrolled in the MSEN program.
To provide consistency with our pre-existing tutoring and mentoring programs, tutors and students that participated in educational programs earlier this year – such as Freedom School or Project Launch – will be re-matched to provide consistency.
Request A Tutor
I am the parent of a child in the WSFCS system and am interested in requesting a virtual tutor.
*Due to overwhelming demand, a waitlist has been implemented. Please continue to fill out the form. As more WFU tutors become available, parents/guardians will be contacted directly and removed from the waitlist.
Fill Out a Parent/Child Request Form
Become A Tutor
I am a WFU undergraduate or graduate student and am interested in becoming a virtual tutor.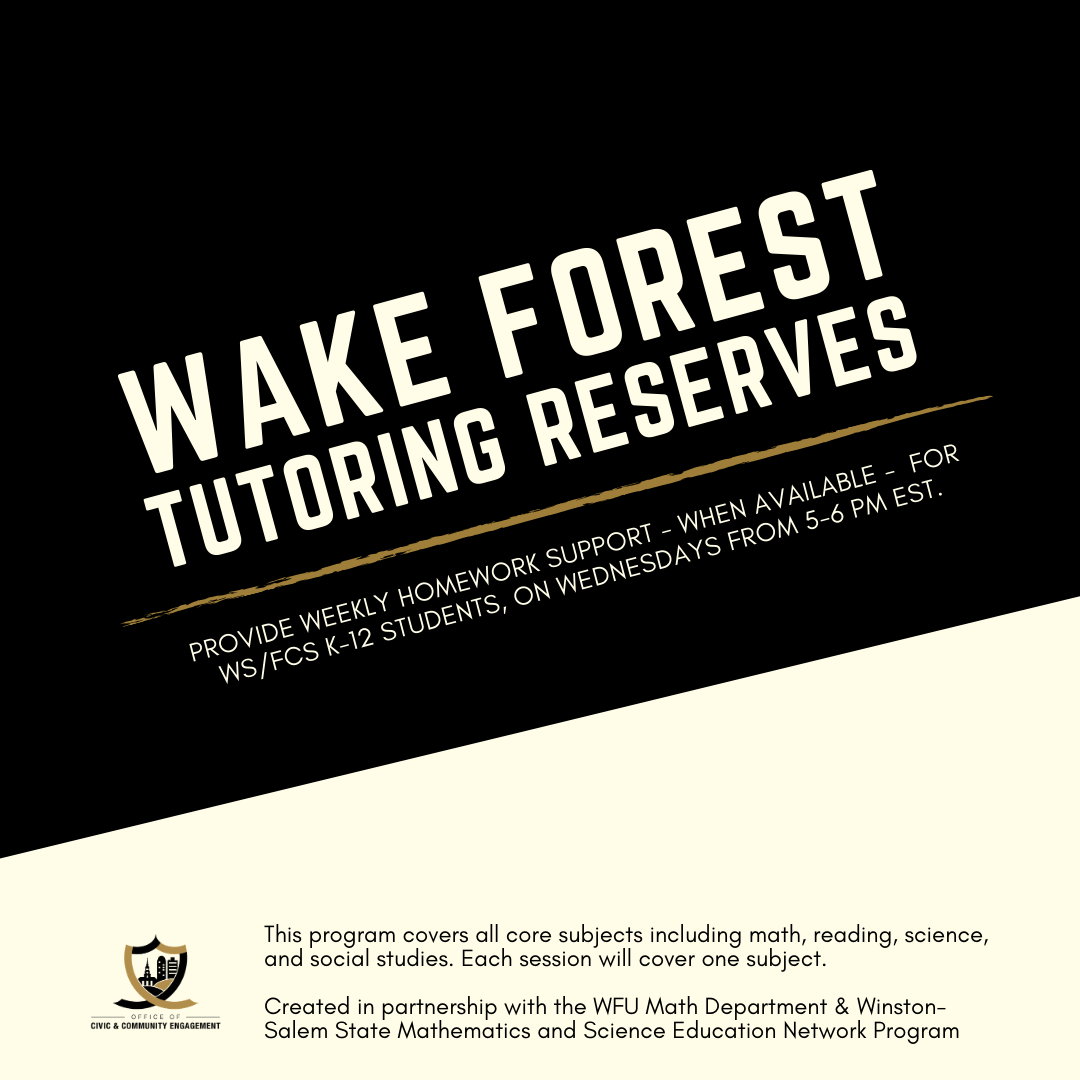 Join the Wake Forest Tutoring Reserves Program
Are you a WFU student that wants to tutor, but can't commit to weekly sessions? Tutoring Reserves allows students to provide weekly, virtual homework support on Wednesdays from 5-6 p.m. EST to WSFCS K-12 students enrolled in Winston Salem State's Mathematics and Science Education Network Program. Each week Tutor Reserves receive an email to sign up for that week's session. Not available? No worries, just don't sign up.
*Students in the Tutoring Reserves program still undergo mandatory training and a background check.
I am the Parent of a WSFCS K-12 Student
Free Educational Resources