Main Content
October 15, 2019, 4:00 p.m.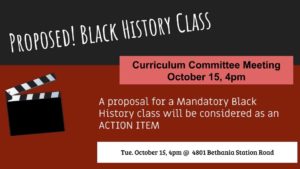 Location:
Winston Salem Forsyth County Schools Education Building 
4801 Bethania Station Road

Join Hate out of Winston in person or via FB live as they propose a required district wide Black History class. The school board will hear the proposal on Tuesday, October 15, at 4 p.m. The public will NOT be able to speak at this meeting, but Hate Out of Winston will speak before and give reactions after on FB live. Anyone that can come in person, please come in person to support.