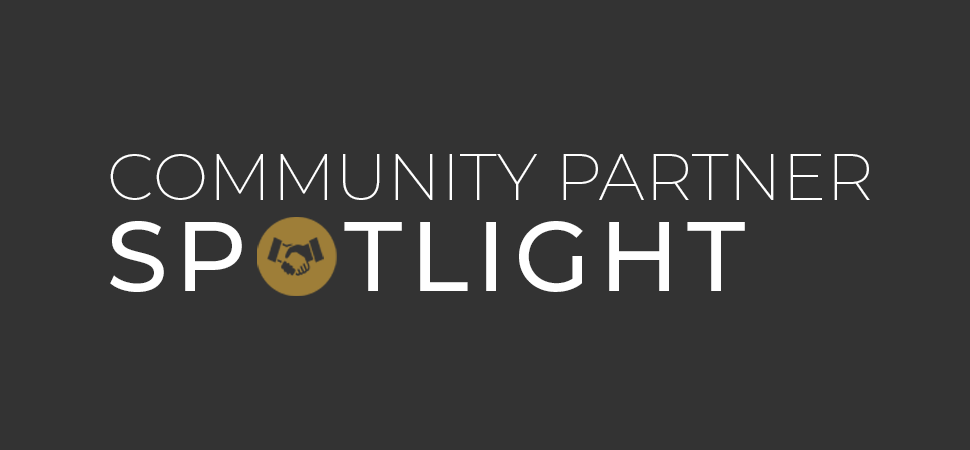 Each month, the Office of Civic & Community Engagement (OCCE) profiles a community partner and its relationship with Wake Forest University. For the month of March, the OCCE is proud to feature Selene Johnson, Executive Director of ABC OF NC.
ABC of NC is dedicated to providing high-quality, evidence-based diagnostic, therapeutic, and educational services to people with autism spectrum disorder; ensuring service accessibility to individuals from any economic background; offering support and hope to families; and advocating for inclusion and acceptance.
You can learn more about ABC of NC by visiting their website, their Facebook page, or their Instagram.
---
Selene Johnson, Executive Director of ABC of NC
Could you explain the origin of ABC of NC, and how it impacts the Winston-Salem community?
Back in the mid-to-late 90s, there were not a lot of services available for families who had kids with autism. There was a local family with a child that was diagnosed with autism. They learned that there were some therapeutic approaches that worked, but because it wasn't covered under health insurance they weren't broadly utilized. So, they went on to start a home-based therapeutic program for their child. They hired college students, and they flew a consultant from across the country to train and guide these students in how to work with their child. Because of the program, their child made a lot of progress, gaining communication skills. They knew that these resources didn't exist in Winston-Salem at the time, and felt that they should be available to everyone.
They founded ABC of NC in 2002. The goal was to provide a resource for families – regardless of their economic background – to bring their children for services and support. There was no funding, so we fundraised for many years in order to provide financial aid to families. At the same time, we spent almost a decade advocating for legislation. 
In 2008 we started working on legislation that would require health insurance plans to cover this therapeutic intervention, and in 2016, North Carolina became the 43rd state to pass such legislation. What that meant was that there were many families who otherwise would not have accessed the services that could now access it through their private health insurance. And then, in 2017 Medicaid started covering it, extending the service to even more families, and broadening our ability to serve families from any economic background. 
At that same time, in 2017 is when ABC started building out the clinic, because we knew more families would be able to join us. Prior to that, we were operating out of a small school building and a modular clinic, and now we have this lovely clinic with cutting-edge therapeutic spaces. Some children with autism struggle to go into the community for things like getting their haircut, shopping for groceries, and visiting the doctor or dentist, so when we were able to build a clinic from the ground up we built mock community locations. We have a mock Great Clips salon, a mini Food Lion, a Wake Forest Baptist Health doctor's office, and a dentist's office all inside our clinic. 
In addition to those spaces, our clinic has a mock apartment where children can learn skills to help them transition to adulthood and potentially living on their own, as well as a cafe, sponsored by Dewey's Bakery, where children can learn service industry skills for future employment. We are happy that the clinic has allowed us to serve more families, broaden our scope and services in the community, provide more funding for families, and make these services more accessible to them.
How does the partnership with Wake Forest help ABC of NC?
Our partnership through the Winston-Salem Community Action Coalition is greatly beneficial to ABC of NC. Their focus is on economic and educational equity, which are cornerstones of our mission and vision. Through their service, they increase our capacity to serve more families and help with research and data collection to strengthen grant proposals for future funding. Not only do we gain the professional skill set of our VISTA member, but they bring fresh ideas to our organization.  
If you had 30 seconds to tell someone about ABC of NC, what would you want them to know?
We have always been invested in helping children with autism and their families have the best quality of life that they can have based on who they are as an individual. The autistic identity is really important, and we try to make sure that we help people hold onto who they are while also gaining new skills. 
ABC of NC has always been committed to accessibility, so that's been something we've worked really hard to not only maintain but make progress. That includes economic accessibility to our program, so we have grants in the works to be able to reach underserved communities where diagnosis in individuals often happens later.
Through our work, we also have a commitment to the community, so we do a lot of work either pro bono or through grants to help our community become more educated about, and inclusive of, people with autism who are engaging in our community every day.
How can people get involved with ABC of NC?
We have a volunteer internship program, and anyone interested in learning more about that program can contact Angie Wilson, our Director of Development. We also accept tax-deductible donations through our website. The majority of our work is either pro bono or grant-funded, so donations help us continue to serve communities at little or no cost to them.
Following us on Facebook and Instagram and sharing our posts is also a great way to help us spread the word about people with autism and the services available to them, and reach a broader audience.
Written by: Ria Matheson ('20), AmeriCorps*VISTA member with the WFU Office of Civic  Community Engagement
Recent Posts
July 27, 2021

July 13, 2021

July 8, 2021