Virgil, Magjuka recognized by North Carolina Campus Compact
Main Content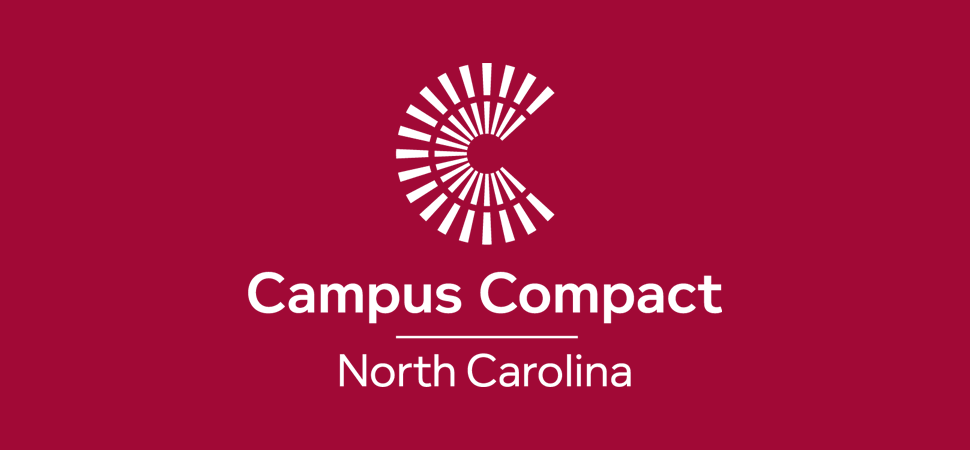 The North Carolina Campus Compact has recognized two Wake Forest colleagues –  Steve Virgil, J.D., executive director of experiential education and clinical professor of law, and Marianne Magjuka, Ed.D., assistant dean and executive director of the Office of Civic & Community Engagement – at the 2021 PACE Conference. Virgil was the 2021 recipient of the Engaged Faculty Award, while Magjuka was recognized as the Civic Engagement Professional of the Year. It marks the first time that one institution has claimed both North Carolina Campus Compact awards in the same year.
The Engaged Faculty Award recognizes one faculty member in the state for exemplary engaged teaching and scholarship, including leadership that advances students' community and civic learning, conducting community-based research, fostering reciprocal community partnerships, and building institution commitments to service-learning and community engagement. 
This is the third time a WFU faculty member has been recognized by the North Carolina Campus Compact. Virgil joins Alessandra Von Burg, associate professor of communication and Michelle Gillespie, dean of the college, who each took home the recognition in 2019 and 2010, respectively.
Since joining the Wake Forest School of Law in 2008, Virgil's impact has been felt throughout the regional nonprofit and social enterprise spaces through the creation of in-house clinics and field placement courses, which provide students first-hand legal experience. 
The Community Law & Business Clinic, which Virgil founded in 2009, places more than 30 students each year with over 160 nonprofits, small businesses, and community-based organizations throughout the Triad. Since it began, the clinic has provided pro bono legal services to more than 2,000 clients and delivered more than 30,000 hours of legal services. The Veterans Legal Clinic – founded by Virgil in 2013 – enables law students to address the underserved legal needs of North Carolina veterans by providing pro bono legal representation to veterans who received a 'bad paper' discharge despite having Post-Traumatic Stress Disorder, a traumatic brain injury, or another mental health disorder, or those who now have a remedy as a result of a change in the law. 
The Civic Engagement Professional of the Year Award recognizes a higher education administrator in the state who works to realize a campus-wide vision of service, supports the engagement of faculty and students, and forms innovative campus-community partnerships. Magjuka's recognition marks the first time a member of the Wake Forest community has received the award since its inception in 2006.
The founding Executive Director of the Office of Civic & Community Engagement (OCCE) at Wake Forest, Magjuka provides visionary and strategic leadership to institutionalize civic engagement at Wake Forest. For more than 10 years, she has been central to the growth and sustainability of civic and community engagement efforts at the University. Throughout her time at Wake Forest, she has established many of the foundational programs related to social justice, civic learning and democratic engagement. In addition, during the global COVID-19 pandemic, Magjuka led the OCCE to pivot quickly and develop innovative, virtual community engagement programs to meet needs in the Winston-Salem community. 
North Carolina Campus Compact is a collaborative network of 39 colleges and universities committed to educating students for civic and social responsibility, partnering with communities for positive change and strengthening democracy.  The network was founded in 2002 and is hosted by Elon University. North Carolina Campus Compact is an affiliate of the national Campus Compact organization, which claims 1,000 member schools representing nearly 2 million college students.