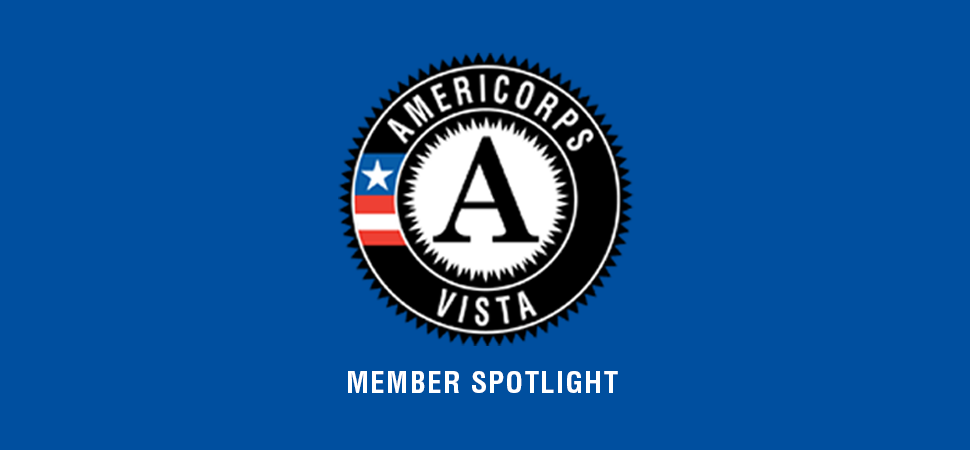 The Winston-Salem Community Action Coalition consists of 18 AmeriCorps Volunteers in Service to America (VISTA) members sponsored by the Office of Civic & Community Engagement (OCCE) at Wake Forest University. 
Members are placed in full-time, capacity-building roles with community organizations throughout Winston-Salem in the areas of educational equity, economic empowerment, and health and food justice. United by their passion to make a difference, VISTA members have vowed to complete a year of national service and create meaningful change in Winston-Salem and beyond.
Since May, VISTA members have helped Winston-Salem community partners apply to 72 grants, engage with nearly 700 volunteers, and leverage over 2.3 million dollars in cash and in-kind donations.
This month the OCCE is happy to introduce Ashley Almonor, the 2020-21 AmeriCorps VISTA with Twin City Harm Reduction Collective; a local nonprofit that seeks to improve the health and lives and advocate for the rights of people who use drugs in Winston-Salem, North Carolina and surrounding areas.
In her role, Almonor works as both the volunteer recruiter and manager, as well as social media manager. 
---
Ashley Almonor, 2020-2021 AmeriCorps VISTA at Twin City Harm Reduction Collective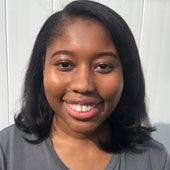 Hometown: Kernersville, N.C.
Alma Mater: North Carolina State University ('17)
Degree: BS in Biology with a concentration in Human Biology
Favorite place in Winston-Salem: Salem Lake

Why did you join AmeriCorps*VISTA?
I was in the middle of a career crisis. When the pandemic really started to take its toll, I realized that my job working in biology wasn't my passion, and I didn't want to continue working in a lab or manufacturing for the rest of my professional career. Don't get me wrong, they're important jobs, but the work is repetitive and at that point I realized that it wasn't what I wanted to do. 
When I had that realization, I started exploring other career options by thinking about the things that I had enjoyed in the past, and I've always loved volunteering. Since college, every time I found myself in a rough patch I have turned to service to help pick me up. As I thought back on my time in college, I decided to look over my college transcript. When reviewing the classes that I enjoyed the most, I realized that I enjoyed psychology- or health-adjacent courses, and wanted to find a way to blend both service and work in either or both of those areas. 
One of my sorority sisters asked if I had looked into nonprofit work, thinking that may be a good fit. At the time I hadn't, so I did some more digging and came across AmeriCorps and the VISTA program specifically. It looked like a really good fit, and I loved that it was helping the community. 
I've lived in this community for most of my life, and I've done a bit of volunteering in the Winston-Salem area, but I had never really stuck to it. I decided that applying to be an AmeriCorps VISTA member would be a great way to help my community, learn from my community, and see what I wanted to do with my life going forward.
What would you say is the highlight of your 2020-2021 VISTA year so far?
The highlight of my year so far has been learning about harm reduction. 
I knew a little bit about harm reduction going into my VISTA year, but serving with Twin City Harm Reduction Collective has given me so much compassion for people who use drugs. Drug users are all around us; they're our neighbors, and they are often criminalized and treated poorly instead of supported and provided with ways to stay healthier while they're using drugs. I've learned that it's important to talk to them, treat them with the dignity they deserve, listen to what's going on in their life and find out why they're using drugs so that we can better support them. 
A lot of times I find that we project what we think people should do instead of talking to them and asking them what they need. Working with Twin City Harm Reduction Collective has been helpful for me as an individual, and has allowed me to assess how I can be judgmental. People are the experts in their lives, they know what they need and all I can do is give them the tools to do it in a healthier manner.
What would you want people to know that want to get involved in AmeriCorps VISTA?
I would want them to know that it's rewarding to serve your community however, it's also challenging. There will be times that you'll want to do more but you're not able to. You have to find a healthy balance of serving in your role and knowing that the organization is already established and knows what it's doing. 
You may not see the impact of your service in a few months or even throughout your service year, but you can get to know the organization that you're serving, and help them be able to keep serving their community for years to come.
Recent Posts
May 4, 2021

May 3, 2021

April 28, 2021