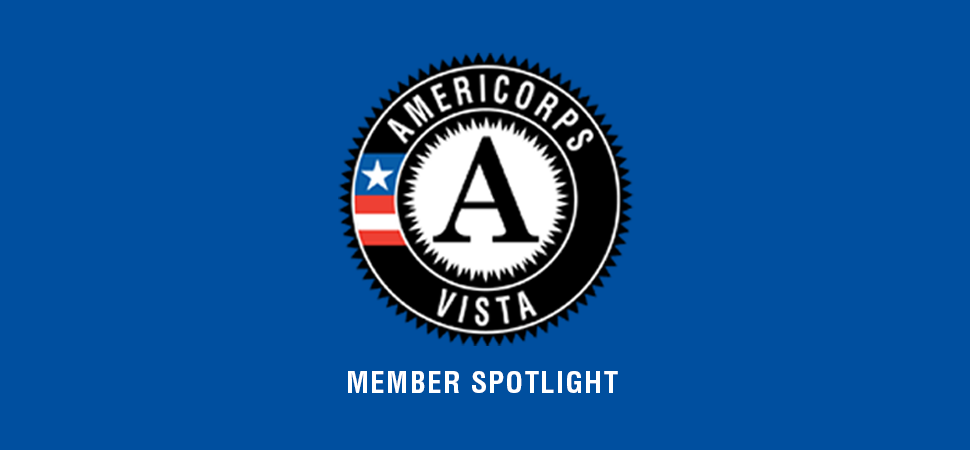 The Winston-Salem Community Action Coalition consists of 18 AmeriCorps Volunteers in Service to America (VISTA) members sponsored by the Office of Civic & Community Engagement (OCCE) at Wake Forest University. 
Members are placed in full-time, capacity-building roles with community organizations throughout Winston-Salem in the areas of educational equity, economic empowerment, and health and food justice. United by their passion to make a difference, VISTA members have vowed to complete a year of national service and create meaningful change in Winston-Salem and beyond.
Since May, VISTA members have helped Winston-Salem community partners apply to 72 grants, engage with nearly 700 volunteers, and leverage over 2.3 million dollars in cash and in-kind donations.
This month the OCCE is happy to introduce Kiesha Speech, the 2020-21 AmeriCorps VISTA with Neighbors for Better Neighborhoods; a local nonprofit that's vision is safe, just and self-determined neighborhoods for all residents.
In her role, Speech reestablishes NBN's social media presence, develops communication pathways, and designs communication materials. 
---
Kiesha Speech, 2020-2021 AmeriCorps VISTA at Neighbors for Better Neighborhoods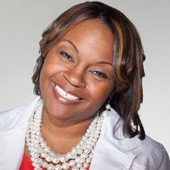 Hometown: Winston-Salem, NC
Alma Mater: Randolph-Macon Woman's College (now Randolph College)
Degree: Bachelor of Arts, Political Science
Favorite place in Winston-Salem: Carver High School in East Winston
Why did you join AmeriCorps VISTA?
I believe that to lead is to serve, and I feel called to service.
I'm a patriot at heart, it probably comes from my father's military career. When I was younger I really wanted to serve in the military, but I kept letting the years go by and eventually decided that I needed to find another way to serve both my country and community. 
In 2010 I was elected to public office, and when that term of service was coming to a close I started looking for other ways to serve. I was talking to my sister one day and she mentioned AmeriCorps, which I'd never heard about. I researched it, and I thought it was amazing. I got so excited that I applied, and my journey started. This is now my second year as part of the Winston-Salem Community Action Coalition.
I love that I'm serving America, assisting organizations, helping the community, and doing my part. It's a very big deal to me and I'll do it as long as I can. A lot of people talk about the financial aspects, and I know that it can be difficult, but I made it my endeavor before I started serving to make sure that I would be able to sustain myself and serve, so it's been a lot easier for me. I'll definitely do it as long as I can because I feel like as long as I have the talent to support an organization, especially because the communities that the organizations usually serve are in such need, I want to do it as long as I can.
What was your role during your 2019-2020 VISTA year? What was the highlight of this experience?
I served in an organization called Delicious by Shereen, which hires refugee women to cook Egyptian and Middle Eastern cuisine. I think the two highlights of that experience were having autonomy and learning about the OCCE and the support that they give to both the VISTAs and organizations. Since my office was on campus, it allowed me to see how the OCCE supports VISTA members and host organizations throughout the service year. 
What would you say is the highlight of your 2020-2021 VISTA year so far?
The organization that I'm working with this year, Neighbors for Better Neighborhoods (NBN), has been a highlight in and of itself. 
They are a large organization that supports key communities in East Winston, the Northeast Ward, and other underserved neighborhoods in the vicinity. Through that support, NBN serves around 10,000 Winston-Salem residents, and I am looking forward to continuing to work alongside them and assist with their efforts in those communities and with those residents. 
Even though our work is taking place virtually this year, it's still impressive to see the impact that NBN has on its constituents, and I'm excited for the work to come throughout this year of service with their organization.
What would you want people to know that want to get involved in AmeriCorps VISTA?
AmeriCorps VISTA is a program where you learn about your gifts and talents – what you have and what you don't have – it also teaches you so much. With that said, I would want those considering AmeriCorps VISTA, that it is definitely worth it
Throughout your service year, you'll be mentored both by the organization that is hosting you and by the VISTA program itself because it provides various trainings as well as opportunities for you to learn more about service, capacity building, and more. Because of those resources and my experience with AmeriCorps, it has allowed me to interest a number of people in possibly serving with AmeriCorps. I always say "just give it one year," America needs you, just give it one year and see what you think.
Recent Posts
May 4, 2021

May 3, 2021

April 28, 2021