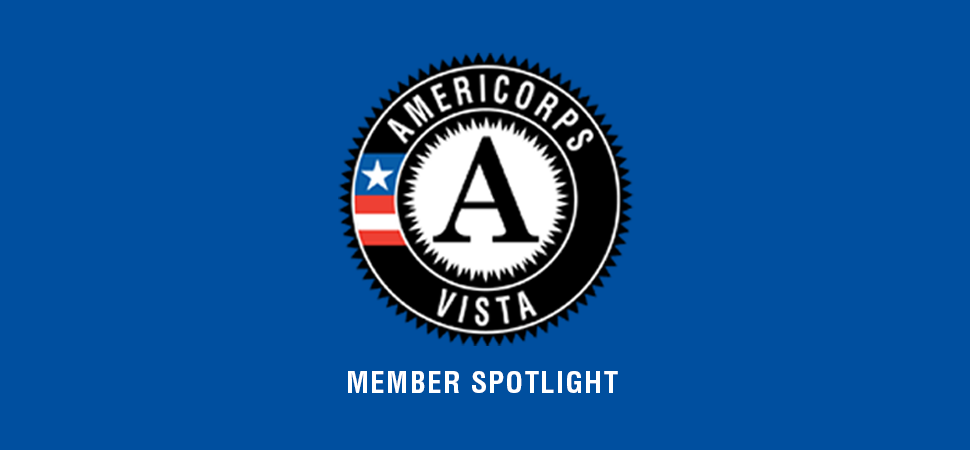 The Winston-Salem Community Action Coalition consists of 18 AmeriCorps Volunteers in Service to America (VISTA) members sponsored by the Office of Civic & Community Engagement (OCCE) at Wake Forest University. 
Members are placed in full-time, capacity-building roles with community organizations throughout Winston-Salem in the areas of educational equity, economic empowerment, and health and food justice. United by their passion to make a difference, VISTA members have vowed to complete a year of national service and create meaningful change in Winston-Salem and beyond.
Since May, VISTA members have helped Winston-Salem community partners apply to 72 grants, engage with nearly 700 volunteers and leverage over 2.3 million dollars in cash and in-kind donations. 
This month the OCCE is happy to introduce Peter Schlachte, the 2019-20 AmeriCorps VISTA with SHARE Cooperative; a local nonprofit that's principal goal is to provide service and assistance to the entire community, while promoting inclusivity. 
In his role, Schlachte coordinates volunteers, assists with communications outreach and social media content, and writes grants for the SHARE Cooperative. 
---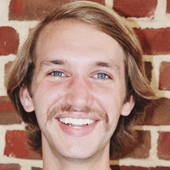 Peter Schlachte, 2020-2021 AmeriCorps VISTA at SHARE Cooperative
Hometown: Pleasanton, Ca.
Alma Mater: Wake Forest University ('19)
Degree: Bachelor of Arts, Anthropology
Favorite place in Winston-Salem: Taco Riendo
Why did you join AmeriCorps VISTA?
I graduated from Wake Forest in May of 2019 and was working in Winston-Salem over that summer in early childhood education as part of the Freedom School. At first, I hadn't thought that I would stay in Winston-Salem after graduation. However, I really enjoyed my time in the city over that summer outside of my college bubble and at the conclusion of that job, decided that I wanted to stay in the area for the time being.
Having been involved in community work throughout my time as a student, I knew that I wanted to work in some form of nonprofit or philanthropic field. I talked to Shelley Sizemore in the OCCE and she encouraged me to apply to one of the open VISTA spots in the cohort. AmeriCorps felt like a really good fit, and it ended up being the option that worked out for me, and I'm really glad that it did.
What would you say was the highlight of your 2019-2020 VISTA year?
It came very recently, actually. SHARE is opening a cooperative grocery store in a food desert, and this past month we opened the store for online sales. People are now able to shop online at www.harvestmarket.store and come to the physical location to pick up the goods. 
October 2nd was the first day that we had customers come into the space to pick up their orders. For me, it was just a year of work coming to fruition, for the organization it was five years of work. It was incredibly exciting for everyone involved.
Could you talk a little bit about the grant writing that you've done this year?
I've written around fifteen different grants for SHARE this year. 
It's a process that I've really enjoyed doing because it's a great way to distill SHARE's mission and purpose into the space that we are allotted while also highlighting the need that we have here in Winston-Salem around food insecurity. 
The grant writing and researching process also includes connecting with people at the foundations that provide the grants, and the opportunity to build those relationships has been invaluable. Even if SHARE isn't awarded those grants, those relationships help us find different grants to apply for, while also spreading the word about the important work that SHARE is doing.
I generally write a draft for the grant SHARE is pursuing and then send it to Rev. Gary Williams, one of the founders of SHARE, and another member of the team for revisions. Their advice has been wonderful and has grown my skill set in that specific area tremendously. I have helped to write grants for SHARE that have ranged from $1,000 to upwards of $600,000. The amount has varied widely, as have the responses. Some grant applications have been rejected, sometimes we have told us to apply again later, and sometimes our grant application has been accepted and we've received the funds. 
Personally, it's been very exciting to apply for and successfully receive some of those grants, because it has such a big impact for the organization. SHARE has received around $150,000 this year from grants alone, but still has about five outstanding grants that it should hear back about in the next month or two. The lowest amount of those is $200,000, which would more than double our grant money for the year if awarded.
What would you want people to know that want to get involved in AmeriCorps VISTA?
Make sure you really think about why you want to serve as an AmeriCorps VISTA and remind yourself of that 'why' throughout your service year. Progress happens slowly so you may not be able to see the impact of your work throughout the duration of your service year, but you're still making an impact.
Recent Posts
May 4, 2021

May 3, 2021

April 28, 2021