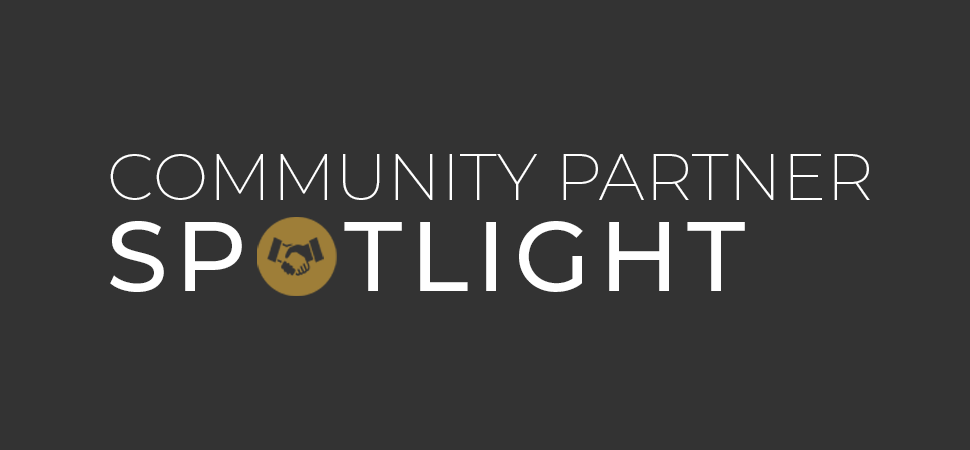 Each month, the Office of Civic & Community Engagement (OCCE) profiles a community partner and its relationship with Wake Forest University. For the month of October, the OCCE is proud to feature Odette Sanchez, Executive Director of Latino Community Services.
Knowing that education is the key to a successful future for every family, Latino Community Services (LCS) seeks to offer Latino families hope for a positive future and to build bridges between the Latino community and the greater community as they facilitate cross-cultural relationships and bring new understanding and benefits to all.
You can learn more about Latino Community Services by visiting their website or Facebook page. You can also learn more about volunteer opportunities with Latino Community Services, or visit their Instagram account.

---
Odette Sanchez, Executive Director of Latino Community Services
Could you explain the origin of Latino Community Services, and how it impacts the Winston-Salem community?
Latino Community Services began in 2005 with a community conversation. El Buen Pastor Ministry in Old Town realized there was a need in the community and convened a conversation with community members. After that meeting, it was understood that the need was much greater than what the church could produce. So, several community members and partners in Winston-Salem got together to discuss what would be a good vision for an organization that could help the community in moments of need. 
What they thought up was creating an independent, non-faith-based, nonprofit organization that would work directly with impacting the needs of the community in and around Old Town. LCS was formed out of a specific need in the Old Town community, but since then, we have been able to expand from Old Town into surrounding areas. We have been in operation since March of 2006, and we're entering our 16th year in March of 2021.
If you had 30 seconds to tell someone about Latino Community Services, what would you want them to know?
In a nutshell, we're all about equipping and empowering the Hispanic/Latino families in the Old Town community, across Winston-Salem,  and in neighboring towns.

We partner with Hispanic/Latino families to help them achieve and obtain their educational and economic success, and we hope to be able to provide a safe and healthy future for them. We concentrate on providing educational programs such as preschool, pre-k, and elementary afterschool programs, and elementary, middle, and high school tutoring and mentoring. 
We have a new pilot program for friends, families, and neighbor caregivers which are families that take care of children in an informal setting, where we equip them with Kaleidoscope and Kindermusik to help facilitate with caregiving as much as possible. In addition, we provide fitness and health programs for members of the community and work alongside members of the community helping them to navigate the judicial, health care, and educational systems. 
How does the partnership with Wake Forest help Latino Community Services?
Wake Forest University is currently our strongest partner. Our founder, Mary Bolton, is a Wake Forest alumna, so we've had ties to the university since our inception. We have a lot of Wake Forest students who volunteer in our tutoring programs, and our community benefits from Wake Forest programs such as Campus Kitchen. We are in close proximity to the university, so we are able to reach out about areas of our work that are of interest to the students, faculty, and staff. This has led to continued work with Campus Kitchen, the Office of Civic and Community Engagement, and members of different Greek organizations. 
We have also had professionals from Wake Forest University serve on our board, and right now Dr. Alessandra Von Burg, a university professor in the Communications department, is the Chair of our Board. There has always been a strong partnership between Latino Community Services and Wake Forest University. 
How can people get involved with Latino Community Services?
People can fill out the Volunteer Interest Form on our website or send an email to info@nulllcs.ngo expressing their interest with their contact information. We also have community partners that post our needs on their websites, such as Love Out Loud and HandsOn NWNC. 
People can also connect with us through our social media pages on Facebook, Instagram, and Twitter. Those are some different ways that we use to reach out to those that are interested in knowing more about our organization and getting involved in different areas of need that our organization has as we're working with the community.
Is there anything else that you would like the community to know about Latino Community Services?
Latino Community Services is thankful to our donors who have made our COVID-19 response possible, especially the Kate B. Reynolds Charitable Trust. Thanks to our generous donors we have been able to serve over 180 families with our COVID-19 response. We are currently in the process of opening our new space on Crosland Road to serve the community in a larger capacity, and we hope to use the facility as a remote learning site for virtual education. Not only would it be great to see the students again, but being able to support their education is so important and we want to continue doing so as a remote learning site while their education is happening in a virtual capacity.
Anyone interested in volunteering, either in the future with our remote learning site or in our current tutoring programs, can contact me directly at odette.sanchez@nulllcs.ngo or by calling 336-924-0401.
Recent Posts
May 4, 2021

May 3, 2021

April 28, 2021