Main Content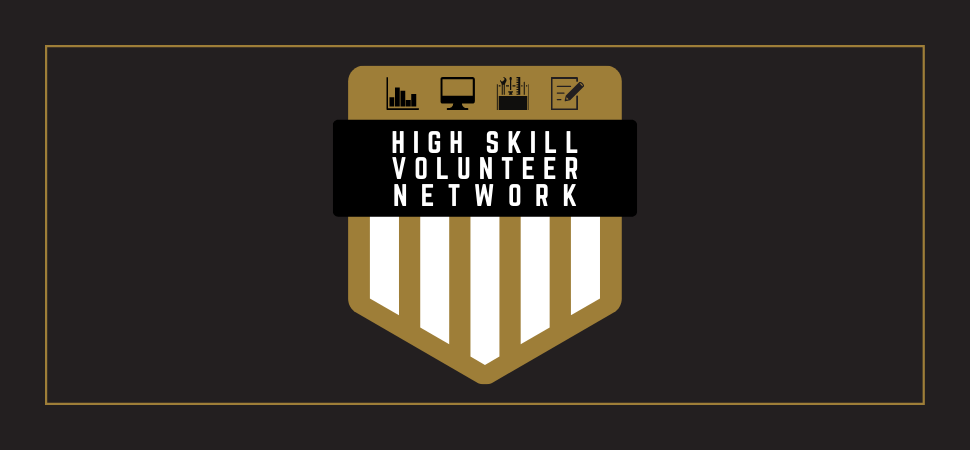 The Office of Civic & Community Engagement at Wake Forest University will launch its High Skill Volunteer Network this October in collaboration with HandsOn Northwest North Carolina. 
Rooted in the idea of skill-based volunteers, the volunteer network will leverage the specialized skills and talents of individuals in the Wake Forest community to help strengthen the infrastructure and operational effectiveness of local nonprofits that are seeking assistance. 
All members of the WFU community are welcome to participate including faculty, staff, and students. Skills include, but are not limited to, the following areas: communications, operations, training and facilitation, and skilled trades. 
Shelley Sizemore, Director of Community Partnerships in the OCCE, came up with the idea for the volunteer network with the launch of the office in 2019. 
"Our hope with the High Skill Volunteer network is to establish one-on-one relationships between the WFU community and these organizations," said Sizemore. "We want people to take the skills they have developed in their personal or professional spheres and apply it in meaningful ways with our community partners."
The program will match volunteers with community partners that have identified a need for a high-skill volunteer. Projects will be available for every skill, time commitment – whether that is a one-time training or extended task – and cause area.
"Our community partners do meaningful work at an extremely high level, but limited budgets and resources can block them from obtaining the talent they need to operate at their highest possible level," explained Sizemore. "The High Skill Volunteer Network will help close that gap by making specific and meaningful matches."
To join the High Skills Volunteer Network, Wake Forest faculty, staff, and students may register at any point by completing this form. 
Volunteers will be matched with community partners in need of any skilled volunteering on a rolling basis. Interest meetings and orientations for volunteers will be held on a monthly basis. The first meeting will be held this Friday, Oct. 2 from 4-5 p.m. via Zoom. Subsequent meetings will be held virtually at the following dates and times: Monday, Oct. 19 (4-5 p.m.) and Monday, Nov. 16 (4-5 p.m.).
Community Partners can request a high-skilled volunteer by working directly with HandsOn NWNC through their website or by completing the Community Partner Intake Form through the Office of Civic & Community Engagement.
Become a WFU High Skilled Volunteer
Recent Posts
April 15, 2021

April 12, 2021

April 8, 2021