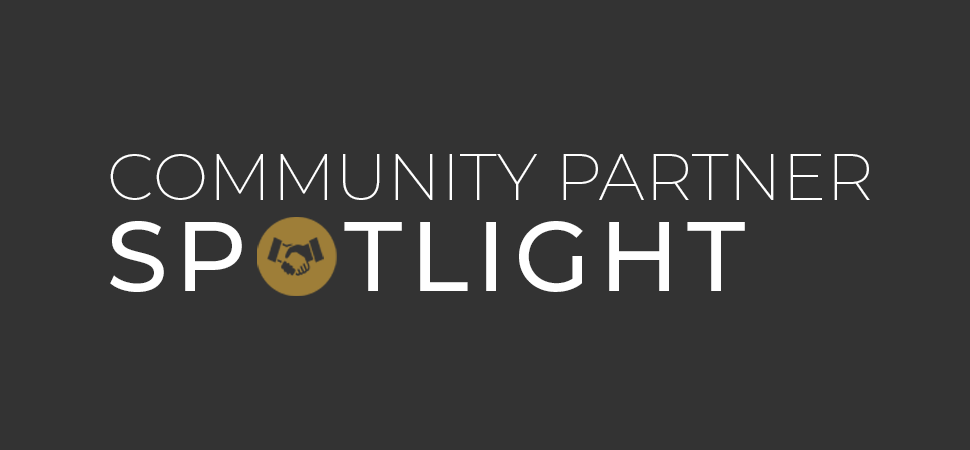 Each month, the Office of Civic & Community Engagement (OCCE) profiles a community partner and its relationship with Wake Forest University (WFU). For the month of March, the OCCE is proud to feature Lee Covington, President and CEO of Senior Services, Christina Soriano, WFU Associate Provost for the Arts and Interdisciplinary Initiatives/Associate Professor of Dance and Dr. Daniel Kim-Shapiro, WFU Professor and Chair, Physics Department/Director of the Translational Science Center.
Senior Services is dedicated to helping older adults remain at home for as long as possible and to help them live and age with dignity. With concern for those who care for senior adults, they also help caregivers through services and education that will benefit them. Individuals who cannot afford to pay for services are of special concern to Senior Services and receive assistance to every extent possible through philanthropic contributions and available public funds.
In addition to all that Senior Services does for older adults and in the community, they have partnered with WFU annually to host the Aging Re-Imagined Conference. Originally scheduled for April 30, the conference has been suspended indefinitely amidst the COVID-19 pandemic. If interested in learning more, please visit the event's website. 
To learn more, or to get involved with Senior Service by visiting their website or Facebook page.
Lee Covington,
President and CEO of Senior Services
Could you explain the origin of Senior Services, and how it impacts the Winston-Salem community?
Senior Services dates back to 1962 when a few local women saw how isolated some of their community members were in their homes. Wanting to address the challenges faced by their neighbors, they decided to make food and take it to them, as a way to help them stay healthy and engaged. That was the beginning of Meals-on-Wheels in Forsyth County, which is now the oldest operating Meals-on-Wheels program in the Southeast and the third oldest, continuously in the country.
Throughout the years, we've been able to develop and expand Senior Services to provide seven major programs that respond to the needs of older adults. Some of which include, Meals-on-Wheels, the Elizabeth and Tab Williams Adult Day Center for people living with Alzheimer's disease, and the Senior Lunch program. We also have a robust information and referral assistance service (Aging Resources) that responds to over 10,000 requests a year. Additionally, Senior Services is the leading agency for Community Alternatives Program for Disabled Adults (CAP/DA), which is the state Medicaid waiver program that serves people who would otherwise be living in a nursing home by supporting them in their own home. We also have a strong team of RNs and Certified Nursing Assistants who provide non-medical home care to hundreds of people each year.
Senior Services is an organization that has continued to grow and respond to community needs throughout the years, composed of 120 staff, a seven million dollar annual budget, and over 1,600 volunteers that help with programming. We directly serve around 2,800-2,900 community members a year, but this doesn't include the thousands of people impacted by our Aging Resource Team.
How are community members eligible to participate in or with Senior Services?
Each of our programs has their own specific eligibility, but the majority are for adults that are 60-years-old and above. However, there are exceptions when it comes to our CAP/DA program,which serves people that have physical disabilities and need support to stay in their homes. Our Adult Day Center also serves adults under 60 that have been diagnosed with early-onset dementia.
With the exception of CAP/DA, our programs do not have an income requirement. Around 90% of the people we serve have incomes at 200% of the poverty level or below and around half are in incomes equal to or less than the poverty level.
For the past five years Senior Services has partnered with WFU to host the Aging Re-Imagined Conference, can you talk about the event and its impact on the community?
Aging Re-Imagined is a unique conference, in the fact that it provides amazing information on aging from both holistic and diverse perspectives. The conference is free and open to anyone. It's a chance for people to learn about the current research surrounding aging and the best practices used in all parts of the world. This conference has been a great opportunity for Senior Services and WFU to partner with the local community to introduce multiple perspectives and help the event evolve. We are not only bringing in national experts to present on topics in the field of aging, but we are highlighting the research and innovative practices being done locally. One way that we do this is with our arts and creativity component during the conference, which is often organized by Christina Soriano, to promote intergenerational engagement.
How can community members and students get involved with Senior Services?
Senior Services thrives from community donations and community volunteerism, so if this is something that you are interested in, we would be happy to connect with you. There are a lot of ways for people to get involved with us. If you are a philanthropist and want to make a donation of any amount, we have a long history of efficiently and effectively using donations to impact people's lives. We also have a variety of volunteer opportunities, the most popular being Meals-on-Wheels.
However, we are also looking for volunteers to help with our IMPROVment study, which is an initiative developed by Christina to emphasize physical and mental fitness through improvisational dance work. Christina has developed this improvisational dance curriculum that she does with older adults living with neurological diseases to help connect and fire synapses in the brain. Around two years ago we began partnering with Christina, discussing the possibility to bring this curriculum to people that are isolated in their homes. This partnership has ultimately helped produce a smartphone app with improv dance prompts that can be done at home. We are now working now with Wake Forest Baptist Health to pilot a study using volunteers to do these dance prompts with older adults in their homes to see if the results are consistent with the results Christina has found through her community approach. 
Christina Soriano,
Associate Provost for the Arts and Interdisciplinary Initiatives, Associate Professor of Dance
Dr. Daniel Kim-Shapiro,
Professor and Chair of Physics Department, Director of the Translational Science Center
How did you get involved with Senior Services? What programs have you collaborated on?
Kim-Shapiro: Senior Services has been our partner with Aging Re-Imagined, which is celebrating its fifth year. In this process, they've helped at a programmatic level in how the conference is planned to have more of a focus on issues specific to older adults in Forsyth County.
Soriano: Lee Covington and Melissa Smith, Director of Innovation and Initiatives at Senior Services, have worked closely with Forsyth Futures to conduct a large-scale survey in Forsyth County assessing the critical needs of older adults. Senior Services and Forsyth Futures then assessed the findings and identified prominent issues facing older adults, such as basic home repair, isolation, and mental health. Using these results we were able to sculpt the conference to better serve our community and their specific needs as it relates to the aging population.
I have also been working with Senior Services on my research with IMPROVment, which focuses on improvisational movement for older adults with neurodegenerative diseases, like Parkinson's or Alzheimer's. Our ultimate goal is for this program to help enhance mobility, balance, quality of life, and cognition. Senior Services has been our partner in many ways, specifically in their help as research partners. As we begin to pilot our IMPROVment mobile app for homebound residents, we are able to use home health aides or a Meals on Wheels volunteer to share the prompts and do them with the resident in their home. This helps us better measure the benefit of the program and see how we can evolve the curriculum.
For the past five years Senior Services has partnered with WFU to host the Aging Re-Imagined Conference, how has this partnership helped impact the community?
Kim-Shapiro: I do want to mention that it's not just Wake Forest. We've been collaborating with many other organizations like WFU Health Sciences, WFU School of Medicine, the J. Paul Sticht Center, and the Claude Pepper Older Americans Independence Center.
I believe, of all the things WFU does, this event is one that is equally aimed at the community as it is for the staff and faculty. We also have presenters from both community members and organizations that set up tables or lead discussion groups.
Soriano: Through the years I think we've built a brand for Aging Re-Imagined, people in the community expect this event and get excited about it. So, while there's a lot of events that we do on this campus, we can't stop doing this conference because it's a respected and staple event in the community.

What has been your primary goal for Aging Re-Imagined? What is your hope for the 2020 Aging Re-Imagined Conference?
Soriano:  This year we are really trying to address what our community has said its needs are. By using the information we gained, we have organized the conference to have two keynote speakers and a panel of local community members and professionals to discuss local initiatives, needs, and feedback we have received. At the event, we always feature community members, researchers, artists, and clinicians in conversation together; the goal is to make sure we have diverse perspectives and that no one's voice is lost. 
What are you most proud of with this partnership, and what is your highlight so far?
Kim-Shapiro: I'm most proud of seeing all the participation from the groups involved, it's nice to see everyone take co-ownership of the project and work to host an impactful event. I think Senior Services has been the catalyst for this partnership, in their ability to build a bridge between the community and Aging Re-Imagined. Through them we've been able to connect with local retirement homes, AARP and home-health service companies to reach members of the community.
Soriano:  I am most proud of people coming together to build this strong social community and bring diverse perspectives to the internal planning process. On our planning committee, we have representatives from multiple community organizations and academic departments/institutes. Aging is a topic that we all care about and affects us in some way. This is an opportunity for all of us to come together, share knowledge, and connect with people we wouldn't otherwise get the chance to meet. 
Recent Posts
May 4, 2021

May 3, 2021

April 28, 2021