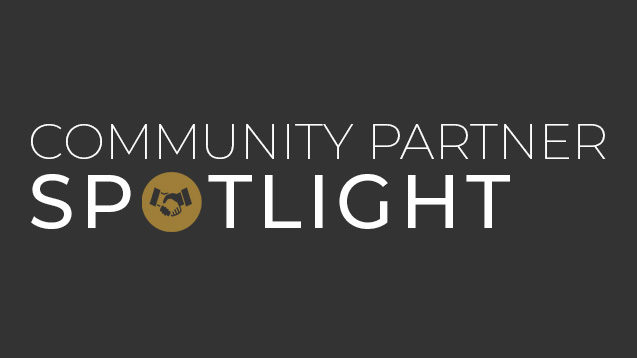 Each month, the Office of Civic & Community Engagement (OCCE) profiles a community partner and its relationship with Wake Forest University. With Hunger and Homelessness Awareness Week later this month, the OCCE is proud to introduce Advisory Board Chair for Kids Cooking Coalition, Margaret Savoca, and WFU Associate Director of Service & Leadership, Brad Shugoll.  
The Kids' Cooking Coalition (KCC) is a community based initiative designed for children in elementary and early middle school that brings cooking into the lives of Winston-Salem children; makes cooking fun, interesting, and important all while establishing a life-long skill of being able to prepare healthy food.
The KCC brings together college students, local school children and community members together in a shared effort to equip the next generation with the knowledge, skills, and abilities necessary to take control of their food future.
Learn more about Kids Cooking Coalition by visiting their website and Facebook page.

Margaret Savoca,
Advisory Board Chair for Kids Cooking Coalition
What made you decide to start Kids Cooking Coalition? 
As a professor at the University of North Carolina at Greensboro, a large part of my background was in nutrition and nutrition education. I would travel and learn about other communities' success in educational programs connecting kids and cooking. Seeing what was happening in those communities, I believed we could bring that same success to Winston Salem. 
I gathered a group together with the common interest of community engagement to talk about how we could start a food education program. When we realized that it would be difficult to fund a program like this from ground zero, Shelley Sizemore, WFU Director of Community Partnerships, suggested that we partner with Campus Kitchen at Wake Forest. Now we are a program within Campus Kitchen that operates in the community. 
What has Kids Cooking Coalition done for the community?
This will be the cooking program's third year, which involves Wake Forest student volunteers going to different community sites to teach cooking and nutrition-based curriculum to kids. The program is a six-week teaching model that generally runs from February to March at specific organization that have programming specific to kids, such as after school care or a dance program. 
In the past we've worked with YWCA Best Choice Center, Positive Image Performing Arts, and Cook Literacy Model School. Our motto is that we go where the kids already are, as opposed to asking parents to bring them to us, to increase accessibility. 
In terms of projects, we also have "pop-ups," where we go to certain organizations or events to do a food demonstration rather than a full class. So far we've done multiple pop-ups for Freedom School, Cleveland Avenue Homes, and Blum Park. 
How does the partnership with Wake Forest help the Kids Cooking Coalition?
Each year we get around 12 Wake Forest student leaders that spend multiple hours training and working at the different community sites. For me, our student groups are very impressive. They commit around nine hours to training and then during the program they are at the site each week, conducting the classes and interacting with the kids.
Additionally, the work that Brad Shugoll has done with training our student leaders for the program has been amazing. We also have had AmeriCorps VISTAs that have been an integral part in the work that we do. This year our VISTA, Amelia Bass, has been organizing the materials for our educational sessions in a way that site leaders can easily teach to kids.  
What would you want the community to know about the Kids Cooking Coalition?
Kids Cooking Coalition is not about changing buying practices, monitoring kids on obesity, or telling people what they eat is bad. Our mission is to equip kids with basic cooking skills and create awareness of food and nutrition that they can use in their lives in whatever way they choose. 
What are typical opportunities for students get involved?
Each year we open applications for students to apply for KCC leadership positions. Part of this position includes attending a three week training to learn the program curriculum that they will teach the kids. We just closed our application for this year, but we encourage those we are interested and committed to the program to apply next year.
Are there any upcoming events with Kids Cooking Coalition?
At YWCA Best Choice Center in January, we are doing a three-week cooking competition for kids that have gone through the program twice. We will also be starting the third year of our cooking program, which runs from February to March.
Brad Shugoll
,
Associate Director of Service & Leadership
How did you get involved with Kids Cooking Coalition, and what is your role within the organization?
About three years ago Margaret Savoca approached me to talk about an idea she had for bringing a cooking and nutrition program to the community. As the advisor to Campus Kitchen, we were trying to find ways we could help bring the idea to life. The partnership ended up being an outlet to provide both institutional and volunteer support, as well as funding to help get the Kids Cooking Coalition started. 
Since my initial involvement, I have continued to be involved as an advisor to help think through the program as it has grown. I've been a co-facilitator, alongside Margaret, in building the program and turning it into what it is; as both a nutrition education space for kids and a unique opportunity for Wake Forest students to get involved in their community.
What do you want people to know about Wake Forest's partnership with Kids Cooking Coalition? 
The idea that bringing together college students and children has powerful learning outcomes for both sides. I think the KCC has created a space that exhibits best practices around community engagement, in that we are leveraging the resources we have to serve in a community setting. 
The idea behind the program is that we are partnering with nonprofits or schools to meet kids where they are. We enrich an after school program that is doing amazing work, but may not have the internal staffing or resources to do all the programming they want to do. Adding this program, builds capacity and enhances the experience for kids. 
What are you most proud of with this partnership, and what is your highlight so far?
Definitely, the reception of the program from members of the community, the kids, and Wake Forest students. It has been amazing to see Wake Forest students go above and beyond as volunteers, as well as the level of engagement from the kids and their desire to be in educational settings like this. On top of that, working with Margaret and non-profits at the administrative level has been rewarding to see that people are interested and are willing to put in the extra time to make the KCC happen. For me, this reception is encouraging and shows that the KCC is meeting an actual identified community need, instead of it being a forced idea. 
The Kids Cooking Coalition addresses two of the OCCE's initiatives: Education Equity and Health & Nutrition. What is the importance of that in the Winston-Salem Community?
I think KCC presents a model of engagement between college students and children that is applicable and replicable across other spaces and multiple issues. The program illustrates the positive outcomes, such as relationship building, mentorship, and leadership development, that can come from connection with the community.
What are your hopes for this partnership moving forward?
Right now due to capacity we are only serving a limited amount of sites. A goal for the KCC would be to build capacity to serve more sites. In the future, it would be great for an organization to reach out for the KCC, and we would be able to set them up as a site within six months to a year. 
Recent Posts
May 4, 2021

May 3, 2021

April 28, 2021