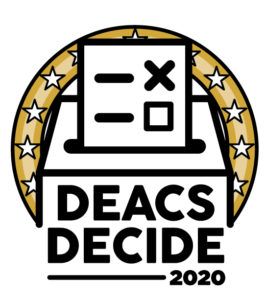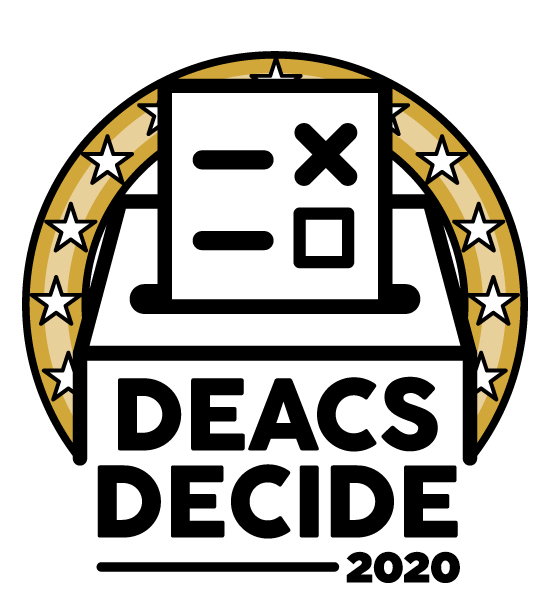 The Deacs Decide Fellowship program is open and accepting applications, providing Wake Forest students the opportunity to engage directly in the 2020 Presidential Election. Fellows will have the unique opportunity to directly engage with nonpartisan civic engagement register students to vote, create and distribute educational materials such as nonpartisan candidate guides, develop programming to help others navigate the ever-changing voting laws, and organize Deacs Decide events.
"The Fellowship program with Deacs Decide is an excellent opportunity for Wake Forest students to work with a variety of campus and Winston-Salem Community constituents," explained Deb Marke, Assistant Director of Advocacy and Social Justice Education. "The program will also give our students the chance to engage in some higher-level opportunities to leverage on their resumes and with future job opportunities."
Assisted by a collaborative team of staff, faculty, and student volunteers, the Deacs Decide Fellows will bring their own passion and energy to have a powerful impact on nonpartisan electoral engagement. Fellows will serve in the following areas:
Marketing & Communications:

Fellows will help develop online resources for voter education;create and implement a comprehensive communications plan; as well as design flyers, social media graphics, information guides, and infographics as needed.

Campus Outreach:

Fellows will work with student organizations to help organize and educate members for the election; recruit volunteers for Deacs Decide 2020; assist with both tabling for on-campus registration, as well as general voter registration; and assist at the polls by handling operations and logistics for carpooling members of the campus community to the polls, or by working as a monitor.

Community Outreach:

Fellows will work with local community organizations with the voter registration process by tabling at events, coordinating registration efforts, and by working alongside other local institutions (Salem College, UNCSA, WSSU) to coordinate registration and developing a college coalition. Additionally, Community Outreach fellows will help with the distribution of information for voters, and assist at the polls on election day, either as monitors or by coordinating transportation logistics.

Programming:

Fellows will collaborate with community leaders and college professors across Winston-Salem to engage students and the broader community through town halls, panels, and events on issues such as climate change, immigration, or education reform. They will also help with coordinating a voter registration drive, on-campus educational programs, and watch parties.

Academic Liaison:

Fellows will work directly with Wake Forest faculty to help develop syllabus tool kits as it relates to the 2020 election, and coordinate deliberative dialogues on political climate, gerrymandering, voting, and other topics as it relates to the election. 
Applications are accepted until November 22, 2019 at 11:59 PM. Two fellows will be selected for each area with the exception of Academic Liaison, where one individual will be selected. 
Deacs Decide is a highly collaborative, campus-wide political engagement project. The program aims to raise awareness about issues at stake in the 2020 Presidential election and register students, faculty, and staff to vote. 
Apply to the Deacs Decide 2020 Fellowship
Recent Posts
May 4, 2021

May 3, 2021

April 28, 2021