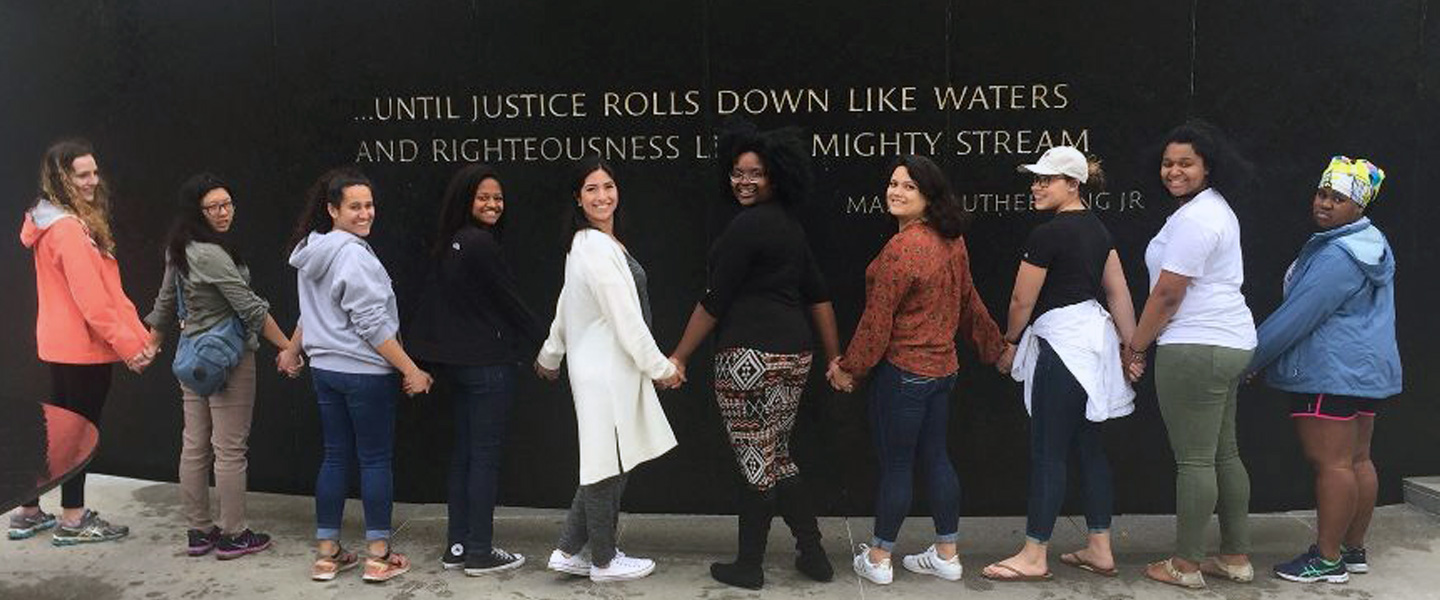 The Civil Rights Tour is a week-long alternative spring break, program hosted by the Office of Civic & Community Engagement, in partnership with the Intercultural Center and Office of Diversity and Inclusion, that allows students the opportunity to travel to cities in the United States integral in shaping the civil rights movement.
During the week, students learn about civil rights leaders; engage in readings, reflections, and blogging; and participate in direct service. Visit the Civil Rights Tour Tumblr to read about students' experiences on prior trips.
Participants are accepted on a rolling basis.
Program Dates: March 7-15, 2020
Applications Due: January 31, 2020
2020 Program Stops:
Memphis, Tenn.
Atlanta, Ga.
Montgomery, Ala.
Selma, Ala.
Birmingham, Ala.
Questions? Contact:
Marianne Magjuka
Past Stops Include:
Atlanta, Ga.: Ebenezer Baptist Church, Southern Education Center, and The King Center
Birmingham, Ala.: Kelly Ingram Park, 16th Street Baptist Church, Birmingham Civil Rights Institute
Memphis Tenn.: National Civil Rights Museum and Mid-South Peace and Justice Center
Montgomery, Ala.: Southern Poverty Law Center, Dexter Avenue King Memorial Baptist Church, and Parsonage Museum
Selma, Ala.: National Voting Rights Museum and Edmund Pettus Bridge